John McNiff joins ManTech as business development SVP
By Loren Blinde
December 4, 2018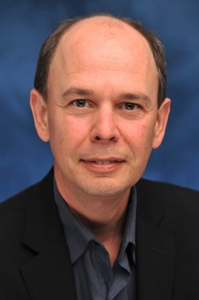 ManTech of Herndon, VA announced on December 3 that it has named John McNiff as senior vice president, business development of the company's Mission, Cyber & Intelligence Solutions (MCIS) Group, reporting to MCIS President Rick Wagner.
McNiff will direct business development strategy and drive growth across the spectrum of ManTech's advanced solutions for customers in the Intelligence Community and intelligence sectors of the U.S. Department of Defense. He joins ManTech from Northrop Grumman, where he held senior positions in program development, long range strategic planning, strategic marketing, and business development.
"With nearly 30 years of experience in the intelligence, defense, telecom and IT sectors, John McNiff has the deep knowledge and expertise essential to understanding and serving the complex technology needs of the IC," said Rick Wagner. "His innovative thinking and aggressive commitment to the mission will further accelerate ManTech's strong momentum with customers whose work is vital to national security."
Prior to his 16-year career at Northrop Grumman, McNiff worked for Lockheed Martin Global Telecommunications, Iridium, LCC International and GTE SpaceNet. He holds patents in global telecommunications capabilities, and is a graduate of The College of William and Mary.
Source: ManTech