Intermap tapped as part of FGS ABMS team
By Loren Blinde
October 4, 2022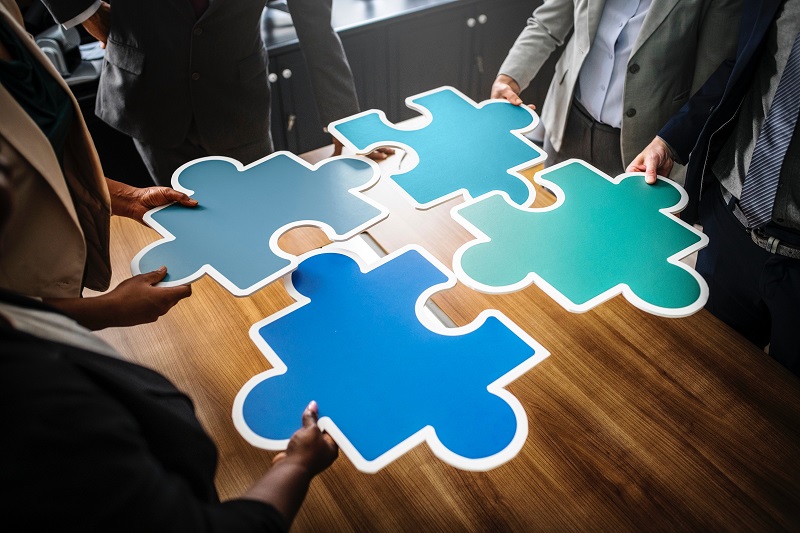 On September 29, Denver, CO-based Intermap Technologies announced it was named a subcontractor on the FGS LLC team for the U.S. Air Force Advanced Battle Management System (ABMS) contract for the maturation, demonstration, and proliferation of capability across platforms and domains, leveraging open systems design, modern software, and algorithm development to enable Joint All Domain Command and Control (JADC2) and accurate Position, Navigation, and Timing (PNT).
ABMS is a Program of Record with a $950,000,000 ceiling, five-year, multiple-award Indefinite Delivery/Indefinite Quantity (IDIQ) contract, with future work under individual Task Orders competed via the Fair Opportunity process from among the selected contractor teams. This multiple award contract provides awardees the opportunity to compete for efforts within seven different competitive pools that support the development and operation of systems as a unified force across all domains (air, land, sea, space, cyber, and electromagnetic spectrum) in an open architecture family of systems that enables capabilities via multiple integrated platforms.
Intermap also announced the delivery and favorable acceptance of its Interim Progress Report under its continuing U.S. Air Force Research Laboratory (AFRL) Prime Contract to develop IFSAR-enabled navigation for GPS-denied environments, previously awarded under Other Transaction Authorities (OTA) in December 2021. Intermap's technical design and engineering have helped create a positive proof of concept in the subsequent nine months. A prototype process simulating complete loss of GPS signal update has proven effective and demonstrated efficient sub-meter navigation accuracy on constant offset errors using real IFSAR phase and IMU data and Intermap's proprietary IFSAR-derived digital elevation models (DEMs).
In addition to Intermap's AFRL OTA Prime Contract, the much larger ABMS IDIQ represents another contract vehicle to fund research and development on Positioning, Navigation, Timing and to potentially leverage breakthroughs already realized by the Air Force and Intermap over the prior nine months on research conducted at the Air Force Research Laboratory.
"With the AFRL, we have demonstrated several promising methods for IFSAR-based navigation," said Patrick Blott, Intermap's chairman and CEO. "In contested and high-kinematic environments, war fighters need to know where they are and they need to be able to target dependably. When adversaries interfere with GPS signals, many current systems lose the precise navigation they require to be effective. Intermap is at the forefront of finding ways to navigate independently of GPS and it always comes down to data quality and advanced algorithms."
For the ABMS, the FGS Team also includes Bestica, Inc.; BlackSky Geospatial Solutions, Inc.; Improbable, LLC; ITSC Secure Solutions, LLC; Maxar Technologies; Oracle National Security Group; Recorded Future; RPI Group; and Semantic AI.
With PNT comprising a key part of the ABMS IDIQ, Intermap and FGS are well positioned to push novel PNT and JADC2 solutions from research to testing, and to deployment, the company said.
Source: Intermap
Help IC News continue to bring you breaking news from across the IC and IC contracting landscape. Join our paid subscribers today.