Intelligent Waves appoints Tony Crescenzo as president
By Loren Blinde
May 1, 2020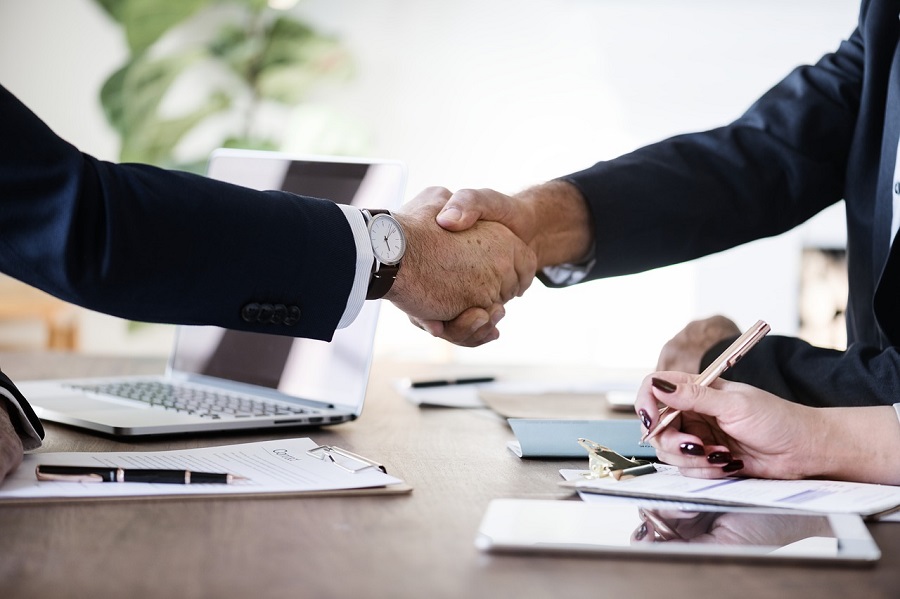 Reston, VA-based Intelligent Waves LLC announced on April 30 it has appointed Tony Crescenzo, a high-growth focused and seasoned IT industry leader, as its president.
The announcement comes on the heels of Intelligent Waves LLC's unprecedented year of growth and continued momentum for the Service-Disabled Veteran-Owned Small Business, headquartered in Reston, Virginia. In 2019 and 2020, the firm experienced exponential growth in contract awards and new employees, expanding at a rate of 130%, including over $220 million in single award contracts in 2019. IW is projecting an additional $300 million in new business wins in 2020.
Intelligent Waves has earned its reputation by solving complex high-end challenges with specialized IT integration solutions in areas such as Enterprise IT, Software Defined Networks (SDN), Cybersecurity, Secure Mobility, Advanced Analytics, Knowledge Management, Artificial Intelligence (AI), Machine-Learning (ML), and other innovative solutions developed for Operations, Intelligence, Surveillance, and Reconnaissance.
Jared Shepard founded intelligent Waves after serving in the United States Army as an Infantryman and Communications NCO, whom, after that, was immediately presented with the opportunity as a civilian to remain focused on the mission by becoming the Senior Technology Advisor to US Army's III Armored Corps. Shepard then accumulated over 40 months deployed alongside US Forces in Iraq, Afghanistan, Yemen, Africa, and other austere locations, during which Jared created Intelligent Waves, LLC. The firm's marquee client roster features mission-critical federal agencies and programs across the Department of Defense, including USSOCOM, AF DCGS, Air Force Research Laboratory (AFRL), DISA-DODIN, INSCOM, JEIDDO, and most recently USAF's 59th Test and Evaluation Squadron.
Jared Shepard, IW's CEO, stated: "We are thrilled to add Tony Crescenzo to our first-class line up of proven and tested leaders to capitalize on our momentum, leveraging our significant growth and technical innovation. Tony's experience will elevate the company to the next level of industry leadership while ensuring the integrity of our impact-focused culture."
Shepard added, "Tony Crescenzo brings to Intelligent Waves three strategic assets that will help Intelligent Waves realize its full growth potential. First, as a proven leader, he has achieved exceptional growth and delivered a higher impact in every company he's led. Second, as a former Marine and fellow military veteran, Tony's personal and business values perfectly align with our company's dedication to meeting our customers' missions anytime, anywhere, no matter how complex the challenge. Third, Tony's immense information technology acumen in swiftly solving complex customer problems through accelerated innovation, is precisely what we need to scale our continued growth effectively and efficiently. Simply put, Intelligent Waves is rapidly scaling, and Tony Crescenzo is the person that will help us make it happen."
Tony Crescenzo commented, "I am honored to join Intelligent Waves and contribute to its continued growth and expansion. From my first meeting with Jared and the leadership team, it was clear to me that Intelligent Waves is where I wanted to be. Jared's demonstrated personal ethics and leadership values, which I share as a fellow veteran, along with the quality and success of the leadership team, make Intelligent Waves a formidable competitor. The company's ethos and employees' shared purpose and dedication to mission success in the most challenging and austere of environments inspire me.
"As a veteran, I was impressed with IW's level of proactive corporate social responsibility and dedication to customers, colleagues, and the community. What's most exciting is the company's proven history of making the impossible possible for Government's most critical challenges. Intelligent Waves is on the leading edge of innovation in support of real-world mission outcomes, and I feel privileged to join such a great organization."
Source: Intelligent Waves