INSA announces inaugural 8(a) National Security Showcase participants
By Loren Blinde
May 5, 2021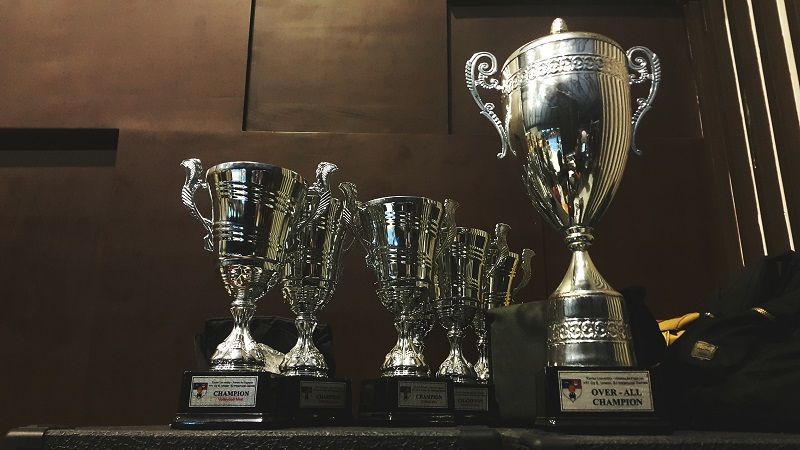 On May 4, the Intelligence and National Security Alliance (INSA) announced the slate of nearly two dozen companies selected to participate in the Alliance's inaugural 8(a) National Security Showcase, taking place virtually on June 8-9 from 2:00-5:00 pm ET. Companies designated under the 8(a) Business Development Program are small businesses owned principally by U.S. citizens who are socially and economically disadvantaged.
Developed in partnership with INSA's Foundation (INSF), Technology and Innovation Council and Acquisition Management Council and supported by the Fort Meade Alliance and National 8(a) Association, the National Security Showcase is a new program designed to foster business partnerships between Intelligence Community (IC) agencies, prime contractors, venture capitalists and 8(a) businesses. INSA launched the program in March 2021 with a call for 8(a) companies to submit applications detailing their innovative national security technologies, applications, or services.
After reviewing dozens of submissions, INSA's selection committee chose the following organizations to deliver brief capability overviews at the June 8-9 Showcase:
Adaptive Tactics, LLC
Bestica, Inc.
BlueClarity
BluePath Labs
BlueSky Innovative Solutions, LLC
BreakForth Solutions Incorporated
DefLogix – RADIUM MAMBA
INA Solutions, Inc.
ITConcepts, Inc.
JCTM, LLC
NetSecurity Corporation

Nyla Information Technology Services
RiverTech
Steel Point Solutions
Spathe Systems
Square Peg Technologies
TDX International
TeamWorx Security
Technology and Communications Systems, Inc.
Tigua-JTEK
Xenia Systems, LLC
SofTech Solutions, Inc.
Submissions included novel approaches to data science and analytics, advanced technology, business operations and cyber.
"Supplier diversity is key to the resiliency and overall health of the Intelligence Community," said INSA President Suzanne Wilson Heckenberg. "INSA's 8(a) showcase connects small, minority-owned companies with potential public and private sector IC partners, whether for mentoring, collaboration or other business-building opportunities. These new relationships will bring fresh perspectives and solutions to current challenges and ultimately drive competition across the supplier pool, spur innovation and strengthen our national security posture."
Each day of the virtual June 8-9 National Security Showcase will see eleven 8(a) businesses delivering brief capability overviews to key public and private sector decisionmakers. Presenters will walk away with a clear understanding of how their products and services align with current national security mission needs, as well as valuable relationships with other successful minority business owners, potential mentors and top corporate and government leaders.
Details and registration information can be found on INSA's website.
Source: INSA