Inmarsat Government secures U.S. Army Blue Force Tracker system BPA
By Loren Blinde
November 8, 2022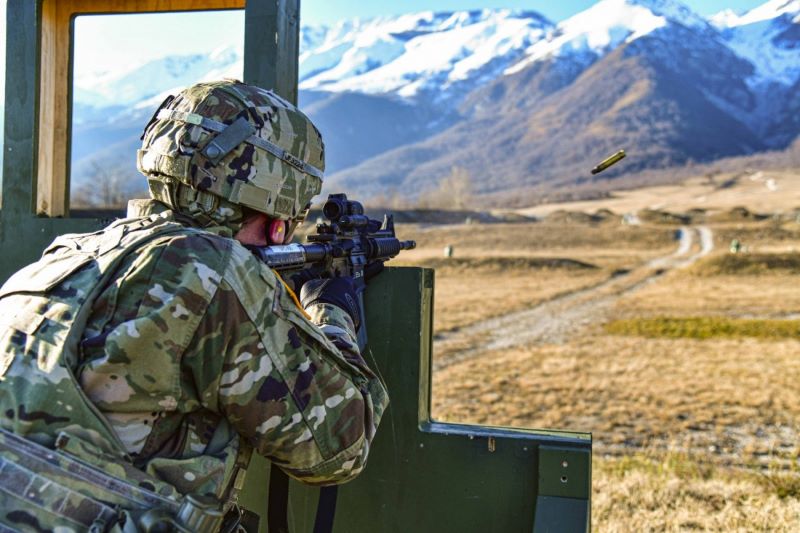 On November 7, Reston, VA-based Inmarsat Government announced that the Defense Information Systems Agency (DISA) has awarded Inmarsat Government the U.S. Army Blue Force Tracker (BFT) Network Services Blanket Purchase Agreement (BPA) for satellite communications (SATCOM) to support connectivity between BFT devices and backhaul, with the ceiling value of up to $410M over a one year base plus 4 one year options. BFT provides friendly force tracking information across tens of thousands of platforms and increased network capacity to transfer data.
Under the contract, Inmarsat Government, will deliver Inmarsat ELERA-powered worldwide, assured, resilient L-band satellite solutions to allow connectivity between BFT transceivers and satellite earth stations.
Inmarsat Government has provided world-class support to operational BFT units since 2017. Under the newly awarded BPA, Inmarsat Government will continue to provide L-band power and bandwidth leases, super high frequency satellite connectivity, Internet service and Host Nation Agreement services to support operations of the BFT networks worldwide.
Susan Miller, chief executive officer, Inmarsat Government, said: "The BFT mission requires support around the world for the Global Network and end-user devices. We are proud that our customers recognize Inmarsat Government's ability to deliver highly reliable, secure satellite-based capabilities that are flexible and scalable throughout the combat space. Our partnership allows for critical situational awareness and Command and Control for deployed personnel – whether on the ground, in a vehicle or in the air. Inmarsat's trusted network of mobile satellite communication services, supported by our dedicated team – with the utmost reliability, security and affordability – makes this possible."
Source: Inmarsat Governnment
If you enjoyed this article, please consider becoming a paid subscriber. Your support helps keep our site ad-free.