The NGA Data Strategy: Analytics as a Team Sport
By Loren Blinde
November 1, 2021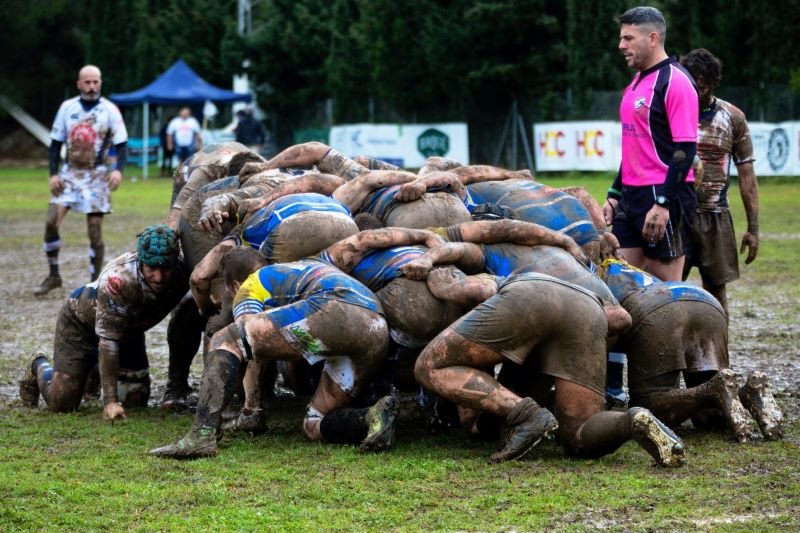 From IC Insider Alteryx
By Andy MacIsaac, Solutions Marketing Director, Public Sector, Alteryx
In October 2021, the National Geospatial Intelligence Agency (NGA) released their new 2021 Data Strategy, heralding a new framework by which the Agency will usher in a more strategic use of data and analytics throughout the leading geospatial intelligence agency in the country.
In his opening remarks, Vice Admiral Robert D. Sharp, USN, Director of the NGA, wrote that the Agency will succeed by "instilling a coordinated and sustained focus on deliberate data governance and management within our organizational culture, making data more discoverable, accessible and reusable while simultaneously creating an entire workforce of committed and energized data stewards."
What Admiral Sharp describes above served as a point of discussion among several participants at the 2021 GEOINT event in St. Louis earlier this month and highlights the realization that the NGA and many federal agencies are looking for more democratized approaches to data and analytics.
Across the U.S. Federal Government, we are seeing clear examples — from the Federal Data Strategy, the emergence of the Federal CDO, and the focus on data upskilling, to building data literacy within the existing federal workforce.
Democratizing data and analytics
Why is democratizing the approach to analytics and technology so critical to realizing the NGA Data Strategy? One perspective comes from our Chief Data and Analytics Officer, Alan Jacobson, who presents the following scenario to illustrate why analytics needs to be a team sport and not the exclusive domain of IT or data science teams:
When IT builds the all-new accounting system, and builds the solution – who is the team that checks all of it to make sure it's right? Who knows if the new system is any good?  Oh, it's accounting?  So, you're telling me that you don't trust that accounting can build their own reports, they need IT to build it, but the only people that can tell you if its right are the folks you don't trust?  Note, accounting submits the company financials to the SEC – I'm pretty sure they are legally accountable for it and know how to check their work. We should be asking if they are comfortable, not IT. The same is true if we're talking about any finance function, HR analytics, manufacturing analytics, etc. The domain expert is the expert, not the data scientist, and not the IT department. Strong data scientists know this and will help teach the statistics and best practices, but do not claim to be the approver of what the domain expert is doing.
The business is going to produce answers to questions with or without IT (or data science teams). The questions will come in faster than either IT or Data Science can answer the questions. If you look at Harvard Business , (Data Science and the Art of Persuasion, HBR Jan 2019) you will see a great article that shows that no one who has been surveyed is satisfied with the delivery they get from these organizations – they need self-service.
Math is not owned by IT. What you are forcing people to do when you don't give them modern technology is to run your business on an Abacus (30-year-old desktop spreadsheet technology). Be the hero – enable your organization – give them technology to let them do what they are already doing – more efficiently.
The International Institute of Analytics (IIA) surveys companies on their analytic maturity. Maturity, quite simply, is largely measured by how widespread analytics is being leveraged, understood, used in the business. If you silo analytics to IT or Data Science, you will be (by IIA's definition) immature in your development. And if you are there, the data IIA has shown suggests you will significantly underperform your competition. It's clear, and has been for quite some time, that enabling knowledge workers to do more advanced analytics is a clear driver to business success.
Four key goals
The NGA's Data Strategy calls out four key goals that work towards a more democratized approach to data and analytics.
Goal 1: Manage data as a strategic asset
To manage data as a strategic asset, the Alteryx Platform provides a flexible and adaptive capability to share data and analytic workflows within a set governed structure. With capabilities found within the Alteryx Connect solution, analysts and other data workers can view data lineage, find certified data assets, explore the quality of data, and see how data has been used in other analytic work streams. They can also contribute to the data tagging and classification of assets.
Goal 2: Deliver shared data services
For delivering shared data services, the NGA calls out the need to visualize and access data that they are authorized to access. With Alteryx's ability to ingest multiple types of data, processes around data wrangling are streamlined and more efficient. With our intuitive user interface, data workers can quickly and efficiently pull in the data they need, and leverage visual indicators to verify metadata, data quality and layout, enabling accelerated data prep and quicker analysis. Alteryx enables organizations to go from Data to Insight to Decision, and most importantly, Mission Impact, all within a unified platform with built-in ability to handle descriptive, predictive, and prescriptive analytics (including Machine Learning and Geospatial analysis) with a built-in capability to seamlessly share insights to a variety of reporting and visualization platforms like Power Bi and Tableau.
Goal 3: Scale data and analytics capabilities
The next goal for the NGA is the ability to scale data and analytics capabilities. This means deploying a framework that links data, analytics, and stakeholders in a collaborative ecosystem across the organization. As mentioned above, making data assets discoverable through the capabilities found in Alteryx Connect create a foundational ability to scale analytics capability.
The self-service sharing capabilities and the transparent clear box analysis enabled by the Alteryx Platform fosters a deeper level of collaborative analytics within organizations. We have seen firsthand where lunch and learn user groups and sharing sessions have organically grown within the Alteryx user community at specific agencies. Additionally, the award-winning Alteryx User Community expands the collaboration opportunities to learn, build new skills and pursue certification with a global community of Alteryx users.
 Goal 4: Bolster data literacy in the workforce
Last and certainly not least is the goal to bolster data literacy in the workforce. In other words, this goal is focused on upskilling. What is the goal of upskilling?
Taka Argia, Chief Data Scientist at the U.S. Government Accountability Office, has said the goal is not to turn everyone into classically trained data scientists, but rather to create a class of "general contractors" who understand the power of data to improve the outcome of their work.
Argia said that employees appreciate upskilling efforts because it trains them to be more well-rounded as auditors. While not every worker needs to become a data scientist, many businesses are upskilling their employees to overcome this shortage by building their own internal pool of talented data workers with the skills, desire, knowledge, and analytical expertise to be successful and thrive in an increasingly "data-rich" environment.
What role does technology like Alteryx play in upskilling data and analytics talent? By providing analytics solutions that upskill information workers into data-literate knowledge workers, these knowledge workers – individually and collectively – can help drive organizational transformation. Employees have the context of the business questions to solve as well as the knowledge of the data assets available that can drive answers through analytics. The Alteryx Platform enables every level of data worker — regardless of their technical acumen — to create breakthroughs that matter by democratizing data, automating key process, and leveraging a full suite of analytic capabilities, from descriptive analytics to predictive analytics though assisted modeling and even geospatial analytics all in a low code/no code unified platform.
The aim is to create an open culture of learning where staff communicate and work together to solve data problems. An organization's existing data scientists should act as coaches to colleagues, encouraging them to think analytically and ask the right questions of datasets. This will help build out the data skills of every team, so that data analytics becomes an enterprise-wide initiative, rather than siloed into one team of analytics professionals. A unified analytics platform like Alteryx enables this collaboration, learning, and sharing of insight that fuels data upskilling efforts.
 What impact is upskilling having on organizations and individuals?
At a large defense organization, a global supply chain leader said "Four years ago, I was in the Marine Corps and didn't know what a VLOOKUP was. Now I am an SME for a team of 10 and starting with ML exploration. Within a month of using Alteryx, I was saving 25% of my time in data ETL.
At the U.S. State Department, Alteryx is reducing manual efforts, incorporating R and Python into workflows, automating work, and upskilling staff to create actionable insights more quickly than ever.
As a global leader in data science and analytics automation, we intend to play our part by using our resources to upskill the existing workforce and educate our next generation of data workers. We recently launched our SparkED program to provide free resources dedicated to the expansion of data literacy and skills across all learners and educators, regardless of socioeconomic status or demographics.
We want to put the power of analytics in the hands of everyone, and the code-friendly, code-free nature of our Platform, along with other private sector partners and the passionate Alteryx Community, provides us a unique opportunity to make a difference.
Through our upskilling programs, Leeia Isabella went from U.S. Navy veteran to earning her Alteryx certification. "When I got out of the military, I had all of these skills. But I had no clear way of showing what I was capable of. With certifications from Alteryx, I can have a clear statement saying, 'This is exactly what I can do with data and analytics, and Alteryx has verified it.'"
The Alteryx SparkED program is offered in traditional education environments like schools, colleges, and universities, as well as online programs for individual learners wanting to acquire skills to launch a new career path. This latter group are called "reskillers" (not the same as "upskillers" who are typically getting professional training at work). SparkED provides no-cost renewable education licenses for Alteryx Designer, plus faculty training, teaching tools, and rich media learning content. The mission is to provide learners of all types, at all skill levels, with the knowledge to question, understand, and solve with data. SparkED is already at hundreds of campuses in nearly 40 countries.
 Upskilling for today and tomorrow
It is critical that all organizations invest in empowering individuals of all backgrounds to learn vital data skills that will help progress their careers. This also enables organizations to recruit new individuals who don't necessarily have an academic background or specific coding skills, which may encourage a more diverse range of applicants building a stronger team with a diversity of talent to tackle the toughest challenges.
We believe this is how the best companies are accelerating digital transformation – by ensuring that they help raise the capabilities of their knowledge workers and provide them with the tools needed to advance on their analytic journey.
Got two minutes? Learn more about Alteryx in our new Alteryx Explained video.
About Alteryx, Inc.
Revolutionizing business through data science and analytics, Alteryx offers an end-to-end analytics platform that empowers data analysts and scientists alike to break data barriers, deliver insights, and experience the thrill of getting to the answer faster. Organizations all over the world rely on Alteryx daily to deliver actionable insights. For more information, visit www.alteryx.com.
Alteryx is a registered trademark of Alteryx, Inc.
About IC Insiders
IC Insiders is a special sponsored feature that provides deep-dive analysis, interviews with IC leaders, perspective from industry experts, and more. Learn how your company can become an IC Insider.