Mission Command: Augmented Reality ~ Collection Management in a User-Defined Digital Ecosystem
By Loren Blinde
August 16, 2021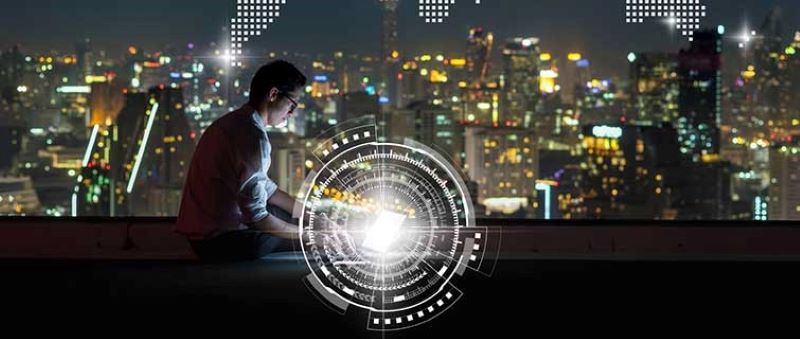 From IC Insider CAE USA Inc.
By Colonel Terry Guild, United States Army Retired. Director Intelligence and Geospatial Business Development, CAE USA Inc.
A prior Intelligence Community News article from June, (see Mission Command, Intelligence Analysis, and Integration), briefly explored how rapid advancements in 3D modeling and simulation (M&S), digital technologies supporting immersive synthetic environment development, augmented reality (AR), and game engines could be a catalyst for advancing intelligence analytic tradecraft.
The premise was that these developments, applied with a robust methodological framework, could enable intelligence analysts to visualize changes in a user-defined digital ecosystem. This ecosystem could reduce the "fog" of information and assist intelligence professionals to develop and refine the most accurate assessments and threat pictures.
As a follow up, this article will go a step farther to explore the use of these technical advancements for the purposes of advancing Collection Management (CM) processes while making the argument that CM and collection processes are antiquated and not fully exploiting advances in technology to support Mission Command and the intelligence cycle (intelligence planning, collection, processing and exploitation, analysis, and dissemination).
The Intelligence Cycle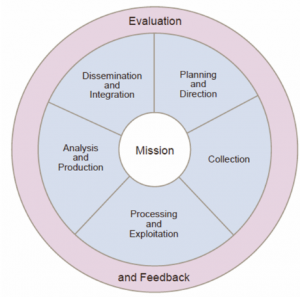 The intelligence cycle is the formalized process and driving force that provides Joint Force Commanders with the most complete and accurate threat picture possible. The process is cyclic and dynamic, and each requires the most advanced technology that industry and government can bring to the Joint Warfighter.
Collection is a part of this formalized intelligence cycle and has become an even more critical component as a plethora of new sensors and technologies have come on line.
The management of collection resources is dynamic and complex. In order to be effective and efficient, the community must use all available technology to manage and effectively employ, allocate, and task these resources to provide commanders with the most advanced threat picture possible.
"Collection includes both acquiring information and provisioning that information to processing and production elements. The collection process encompasses the management of various activities, including developing collection guidelines that ensure optimal use of available intelligence resources."
While these resources are supporting intelligence requirements, the command and control of those resources are at the discretion of the commander and must be fully integrated into a common operational picture. This allows decision-makers, at all levels, a common understanding of collection resources available to the force.
An important premise of collection is that more is not always better. Effective management and targeted employment of these resources is critical to satisfy information gaps and answer commanders' critical information requirements.
From sea to space, increased sensor proliferation is overwhelming collection and resource managers. The best employment in time and space of these sensors will not be achieved without an increased focus on providing advanced management tools and capabilities to those charged with this important staff role within each service and joint command.
Mission Command and Intelligence Integration
Mission Command is the conduct of military operations through decentralized executions, based upon mission-type orders. It exploits the human element, emphasizing trust, force of will, initiative, judgement, and creativity.
Successful mission command demands that leaders at all echelons exercise disciplined initiative and act aggressively and independently to accomplish the mission. They focus their orders on the purpose of the operation rather than on the details of how to perform assigned tasks.
Essential to mission command is the thorough understanding of the commander's intent at every level of command and a command climate of mutual trust and understanding. In order for Mission Command to be successful, a common operational understanding across multiple echelons, commands, and units is paramount.
Collection resource posture is integral to a common operational understanding. Commanders must consider these capabilities in time and space, specific to a geospatially referenced common picture in order to execute mission command.
Intelligence planners, analysts, and collection managers must also have complete knowledge of these capabilities in order to address intelligence gaps and exploit/leverage the best sensor for the data required.
Across the Joint Force, the intelligence and operational architectures are separate and, in many cases, not fully integrated to provide decision makers with the best operational picture to support Mission Command. Our premise is that a collection posture is a critical link between an operational picture, the common intelligence picture, and the intelligence cycle.
In order to provide Commanders with the best operational picture, the use of advanced technology, as previously discussed, should be utilized. The application of a user-defined digital ecosystem would replace some of the antiquated computer software that most Commands are using.
Digital Ecosystem
CAE USA's Digital Ecosystem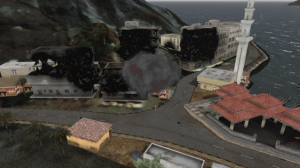 In Joint Publication (JP) 2.0, Joint Intelligence, the author succinctly outlines the nature of intelligence by stating, "The management and integration of intelligence into military operations are inherent responsibilities of command. Information is of greatest value when it contributes to the commander's decision-making process by providing reasoned insight into future conditions or situations."
What if collection managers had the technology to create a user-defined digital ecosystem that replicates national, operational, and tactical collection postures in real time and space? What if this digital ecosystem replicates a complete collection resource posture that feeds into a common operational picture (COP), and a common intelligence picture (CIP) that drives the intelligence cycle?
This user-defined digital ecosystem would effectively bridge the COP and CIP into a physical, augmented environment that would enable the Joint Command and staff to visualize in time and space collection resources (strategic, operational, and tactical).
As the former J2 of Special Operations Command Europe (SOCEUR), our collection posture and ability to communicate resources in time and space to the commander was PowerPoint and Excel deep. This collection picture was also communicated to United States European Command and Special Operations Command with the same software.
With continuous and explosive advancements in technology, industry and government must do better to provide advanced capabilities to assist commanders in directing and controlling intelligence resources to reduce risk to mission and force, and to increase their combat lethality.
Currently, collection professionals at all echelons do not have the capability to exploit technological advances in 3D, synthetic environments, and game engine advancements to plan, visualize, and incorporate collection resources to CCIRs and threat information.
CAE is expanding the thesis of 3D, geospatial, and M&S tradecraft convergence by applying these concepts to support the development of a COP and CIP. This capability would assist the operational and intelligence community with advanced tools that allow for effective and efficient integration and use of collection resources.
The Future of Collection Management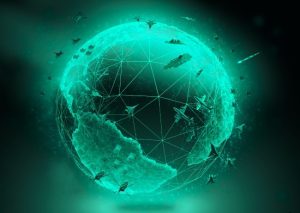 It is difficult for the Joint Force to explore creatively about how to take advantage of the rapid expansion of technological advancements to provide collection managers the tools required to effectively manage and integrate collection resources. Many of our competitors have the same difficulty in developing solutions, and are rapidly seeking these solutions.
A group from the Air Force Engineering University, in Xi'an, Shannxi Province, China, comprised of Long Chen, Wei Wang, Jue Qu, Songgui Lei, and Taojin Li,  offer a different idea to  command and control: "This work proposes a framework for the command and control system of air defense forces based on augmented reality technology. The system uses Microsoft HoloLens hardware as a carrier to realize the holographic display of battlefield situation information. The system can help the commander to perceive and control the situation on the battlefield in an efficient manner, in order to reduce the decision-making time of the commander."
Commanders are faced with data overload and lack an integrated CIP to visualize the threat and battlespace. Currently, there is not a technical solution to share a visualized common threat picture across echelons of command. Similarly, commanders do not have the capability to visualize a fully integrated COP and CIP. However, CAE is currently working toward a solution.
Our approach is additive to current efforts, building a user-defined digital ecosystem for advanced collection management, increasing our understanding and situational awareness for strategic, operational, and tactical sensors, while adding to a COP and CIP.
United States Special Operations Command (USSOCOM) Mission Command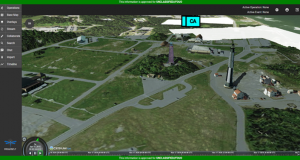 CAE continues to support USSOCOM with the design, development, and integration of their Mission Command System and, more specifically, their COP (MCS/COP).
CAE is leading the overall design and integrating best-of-breed technologies with a modular, open architecture design, enabling deliberate and quick integration of the applications required to support USSOCOM's mission command requirements.
The conditions for the MCS/COP are dynamic, and as CAE builds an open system allowing for best of breed capabilities, there will be investment in the development of advanced applications that bridge the COP and CIP.
Some of these applications include a collection management and a weather operational effects application, nested on a user-defined digital ecosystem.
We believe that collection resources, from organic to attached, and from tactical, operational, and strategic, can be fully integrated and replicated into an environment that allows commanders and intelligence professionals to make the most use of resources.
Joint All-Domain Command and Control (JADC2)
JADC2 is the initiative to replace the current domain and control systems with one that connects the existing sensors and shooters and distribute the available data to all domains (sea, air, land, cyber, and space) and forces that are part of the U.S. military.
As stated in a Congressional Research Service article from June 2021, Joint All-Domain Command and Control (JADC2), "JADC2 envisions providing a cloud-like environment for the Joint Force to share intelligence, surveillance, and reconnaissance data, transitioning across many communications networks, to enable faster decision making."
The ability to view an integrated collection posture, in a digitally immersive ecosystem, has implications for JADC2. As the services integrate advanced technologies, a shared collection view would increase mission command across the Joint Force.
Conclusion & CAE Vision
Rapid advancements of computing power and other rapid technological advances, alone, will not solve nor advance collection management process. However, these advances set the stage for full immersion and adoption of a digital ecosystem that provides collection managers, operational planners, and intelligence analysts with advanced tools to effectively manage collection resources and task the right asset for right information requirement.
CAE is aggressively exploiting rapid technological advancements in 3D, synthetic environments, and game engines to develop capabilities that enable advanced intelligence analysis, provide a user-defined (tailorable) digital ecosystem and delivers the collection community with advanced visualization and decision-support tools to visualize resources in time and space.
About CAE
CAE's Defense & Security business unit focuses on helping prepare our customers to develop and maintain the highest levels of mission readiness.  We are a world-class training systems integrator offering a comprehensive portfolio of training centers, training services and simulation products across the air, land, sea and public safety market segments.  We serve our global defense and security customers through regional operations in the United States/Latin America; Canada; Europe/Africa; and Asia-Pacific/Middle East, all of which leverage the full breadth of CAE's capabilities, technologies and solutions.
CAE is a global leader in training for the civil aviation, defense and security, and healthcare markets. Backed by a record of more than 70 years of industry firsts, we continue to help define global training standards with our innovative virtual-to-live training solutions to make flying safer, maintain defense force readiness and enhance patient safety. We have the broadest global presence in the industry, with over 10,500 employees, 160 sites and training locations in over 35 countries. Each year, we train more than 220,000 civil and defense crewmembers, including more than 135,000 pilots, and thousands of healthcare professionals worldwide. www.cae.com
Follow us on Twitter @CAE_Inc and @CAE_Defence
About IC Insiders
IC Insiders is a special sponsored feature that provides deep-dive analysis, interviews with IC leaders, perspective from industry experts, and more. Learn how your company can become an IC Insider.