Low code analytics accelerate success for national security missions
By Loren Blinde
September 20, 2021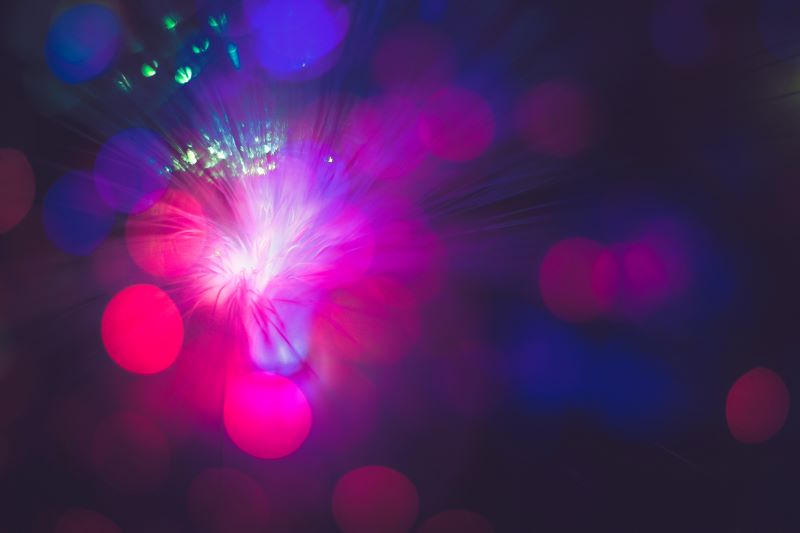 From IC Insider Oracle National Security Group
Communications and technology advances have created an exponential growth in data worldwide. Keeping up with the rising deluge of data has become progressively more difficult as the scale and velocity of incoming data places crushing demands on aging IT systems. This abundance of data is driving the national security community to constantly seek new ways to collect, process and analyze information faster in order to deliver timely and relevant intelligence. The community can no longer rely on lengthy and complex IT processes to derive insights in time to counter the fast-paced, dynamic global threat landscape. The need to innovate and adapt in real-time is critical to mission success.
Data as a Strategic Asset
It's been said that data is the new oil. If that's true, then analytics is the combustion engine that transforms raw data into insights and actionable intelligence. The Department of Defense and Intelligence Community both recognize the need to treat data as a strategic asset and are rapidly adopting policies and technologies to manage as such. "Data is essential to preserving military advantage, supporting our people and serving the public," Deputy Secretary of Defense, Kathleen H. Hicks stated in the May 5, 2021 Creating Data Advantage memo. "Leaders at all levels have a responsibility to manage, understand and responsibly share and protect data in support of our shared mission. Data enables capabilities such as [artificial intelligence], machine learning and various autonomous technologies. It is critical to warfighters seeking advantage on the battlefield, and it is critical to decision makers," she said.
Democratizing Analytics
Modern technology is democratizing analytics to empower both experienced and casual users alike to rapidly assess data and take advantage of powerful analytics, such as AI and Machine Learning. Removing traditional limitations and empowering business, mission and technical stakeholders to work together to unlock more value from data is allowing faster innovation for businesses and government alike. DoD's strategy to create an open data platform that securely ingests, stores, and makes data available to users is a critical first step. Today's data platforms no longer require IT organizations to silo data in specialized systems and build custom interfaces to integrate and analyze data.
Low-code Analytics Advantages for DoD and IC
A recent blog focused on low code analytics addresses how the the DoD and IC can increase productivity. Low-code analytics present a unique opportunity to increase productivity in all areas but, in particular, where there is a limited pool of qualified candidates with appropriate security clearances or high turnover of personnel is a challenge. Defense and intelligence agencies face both of these challenges with lengthy personnel security investigations and frequent military rotations. This can lead to constant training cycles to improve skills and expertise while getting the mission done. Low-code environments mitigate the need for these training cycles which translates to immediate productivity increases and faster results for decision-makers.
Defense and intelligence agencies need more latitude to extract, transform, store, visualize and experiment with a range of data types to discover trends and predict threats in real time. Oracle data and analytics platforms help advance the national security mission with:
Increased analytic agility

Fast, easy access to any data, anytime, anywhere at any scale
Advanced analytics, artificial intelligence and machine learning
Collaborative tools designed for ease of use

Automated discovery with embedded machine learning

Accelerate data discovery and preparation
Enable predictive analytics
Identify trends and clusters

Rapid pattern detection

Identify and analyze key segments of behavior
Discover anomalies from expected patterns
Interact with results and collaborate with others
Traditional application development approaches can take weeks or months to yield results, and require organizations to hire specialized developers, typically a scarce and high-cost resource. The low-code and no-code approach offers an alternative and enables agencies to put their data and data-driven initiatives into motion, empower department-specific initiatives and deliver value to mission through digital solutions using the team they already have.
 Agencies are seeing a spike in demand for low-code and no-code tools as they seek to rapidly digitize and automate processes. Low code and no code tools enable rapid implementation. End-user satisfaction increases because development is being done by those who live and breathe the mission, processes and challenges.
No-code and Low-code Tools
With Oracle Analytics Cloud and Oracle Analytics Server, Machine Learning and AI are embedded in the platform and available to all your applications. Many national security customers use Oracle Analytics to mash up data from different sources –  and not just Oracle databases. Analysts can gain insights and produce stunning, interactive visualizations without having to code. Figure 1. Shows the variety of connections available today.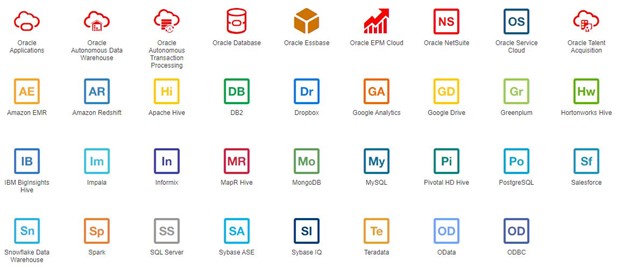 Figure 1: Oracle Analytics Connections
With dozens of connections to open source and other popular data sources, end users can quickly perform operations on data without knowing the underlying query language. For example, Oracle Analytics includes connectors to MongoDB, so it's easy to manipulate data in MongoDB without knowing MQL. It's easy to combine data sources, such as Oracle and Hive, and apply machine learning models to gain additional insight. Most operations are performed via drag and drop, and no code is required.
Oracle Analytics isn't just for use with the Oracle Database; however, it can take advantage of the scalability and performance of the Oracle Database by pushing machine learning workloads to the database allowing the user to process more data faster by taking advantage of Oracle Machine Learning.

Figure 2:    Oracle Analytics Data Flow Example
Learn more about Oracle Analytics
Join the upcoming Data to Insights to Decisions—Accelerating DoD and IC missions with Oracle Analytics webinar. Defense and Intelligence agencies can unleash value from data and become more agile with Oracle Analytics. Learn how Oracle Analytics equips users with powerful insights, leveraging machine learning and smart data visualizations to reach decisions faster. Register today!
About Oracle National Security Group
Oracle National Security Group is dedicated to serving the men and women of the U.S. Intelligence Community and Department of Defense, providing cloud computing and innovative technology to enable the world's most advanced national security missions. Visit us at www.oracle.com/nationalsecurity.
About IC Insiders
IC Insiders is a special sponsored feature that provides deep-dive analysis, interviews with IC leaders, perspective from industry experts, and more. Learn how your company can become an IC Insider.