Beyond Video Games and Robotics – New Ways that AI Can Help Humanity
By Loren Blinde
June 6, 2022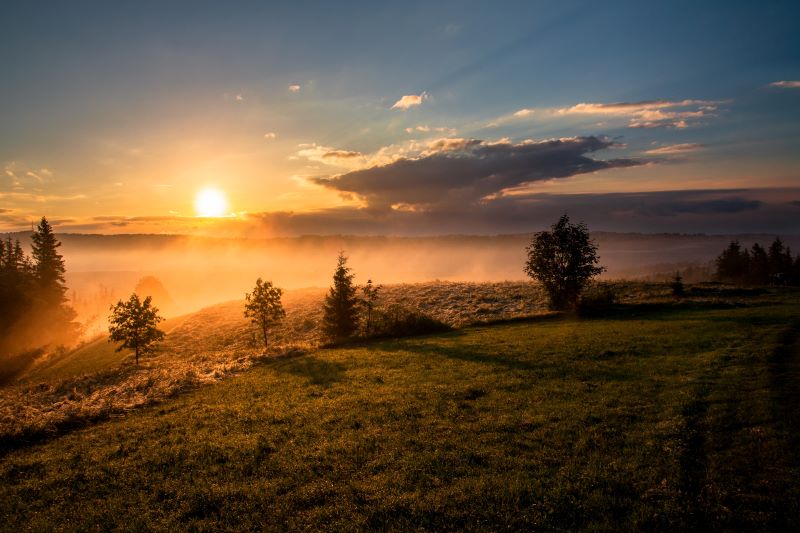 From IC Insider Clarifai
Balfour, a private military housing provider of on-base accommodations, was recently accused of mismanagement, neglect, and abuse. Multiple families have filed suit after the housing provider did not provide repairs and remediation promptly or effectively.
In one such example, a service member said that mold exposure at a Balfour home at Sheppard Air Force Base was caused by insufficient water heater repair, leading to a flood and mold. His family's extended exposure to the mold has resulted in chronic health issues, including severe eczema suffered by his 8-year-old daughter. Balfour entered a plea deal that included a $65 million fine and three-year probation, during which an independent compliance body will monitor the company's activity.
Even after the plea deal was approved, a Senate committee found dangerous living conditions, including exposure to toxic mold and asbestos, persisted. "We're talking about lead, asbestos, mold, and mildew, ceilings falling in, requests for urgent maintenance never acted on. It's completely unacceptable," said Georgia Sen. Jon Ossoff, who chaired the review.
Balfour operates over 43,000 homes around the country with over 150,000 residents at 55 Army, Navy, and Air Force bases. This is a lot of ground to cover and many residential inspections to complete, and manual property inspections at this scale are difficult to manage and address promptly.
What if there was a way to speed up the property inspection process? Several other property management companies are looking at technology, particularly AI-driven solutions, to identify a method that delivers more accurate property assessments and identifies concerns earlier to alert property managers to potential problem areas faster. In Balfour's case, they could have identified the mold and health issues more swiftly and avoided the difficult situation they found themselves in.
How AI is used to ensure health and safety
Artificial intelligence and computer vision technology are rapidly being adopted to automate property and infrastructure visual inspections for safety hazards because of the speed, accuracy, and time savings.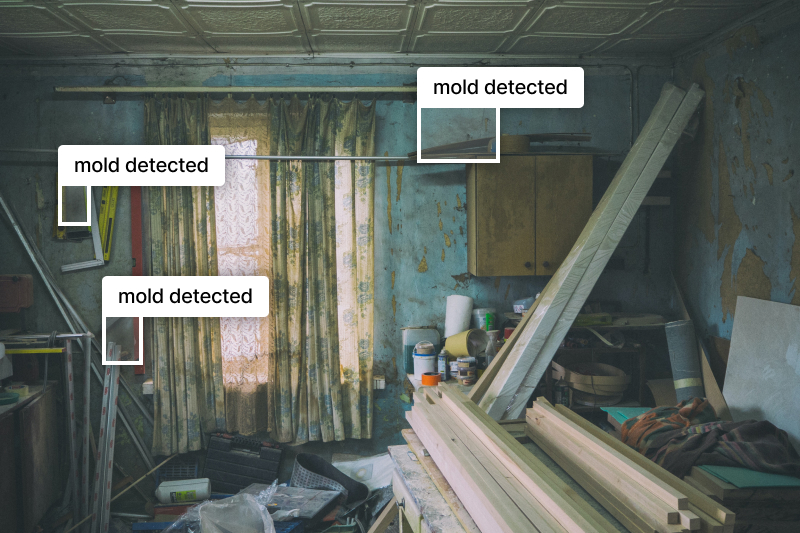 In Balfour's case, they can leverage computer vision AI to review photos of potential health hazards submitted by their residents. This technology allows them to process more photos faster and with greater accuracy to detect anomalies automatically. The potential problem areas can be flagged for passing to an inspector for further review, allowing them to take action faster. Computer vision surpasses the capabilities of human inspection in terms of speed, accuracy, and scale.
Images of mold, water heater repair, or other "visually identifiable" issues can be tagged and organized at scale.  AI can take images as inputs, for example, and output "tags" or "metadata" that housing providers can use to categorize the images. Once data is appropriately tagged, employees can work with it like data in a spreadsheet, which can be easily searched, sorted, and filtered.  Property managers need only search their database for images tagged with the word "mold," and they can instantly see any images of mold submitted to their system.
Users of AI can create custom models trained to recognize specific maintenance issues of interest. An end-to-end platform, like the one provided by Clarifai, provide pre-built models that recognize over 10,000 concepts right out of the box and then support the whole AI development lifecycle so that users can efficiently train models that identify their custom concepts.
AI automates processes that use to require manual review
AI-automated visual inspection systems are much more commonplace in recent years since new technology platforms allow organizations to easily work with "unstructured" data like image, video, text, and audio.
Using AI for visual inspections is very popular among realtors, home inspectors, and insurers. Computer vision and AI are assisting in automating inspections of interiors and exteriors of homes to identify property structures and potential health and safety concerns. Combining AI and inputs from home safety and security devices, data gathered is used to identify security concerns.
AI is also being used to analyze data collected from aerial images to cross-check it with existing data near real-time to provide accurate property assessments, for example identifying pools. AI is taking a front seat in the home inspection process, increasing the efficiency and accuracy of inspection reports and reducing the cost of a thorough inspection.
Beyond home inspections, AI is helping manufacturers advance critical maintenance and safety operations – alerting them to take action more quickly. Computer vision can find things that human eyes may miss.
Computer vision AI can help organizations decide whether and when to take maintenance actions or make capital improvements. This enhances understanding of when new parts, components, and overhauls will be required and facilitate scheduling repairs to improve safety and asset efficiency.
AI is no longer just for virtual reality games or robotics
Machine learning, particularly computer vision, plays a key role in visual inspection use cases of all kinds. Computer vision surpasses the capabilities of human inspection in terms of speed, accuracy, and scale. Across multiple business processes, It's helping to augment the manual visual inspection process to provide more accurate and dependable insights. To learn more about Clarifai's visual inspection solutions, download the E-book, "How to Use Computer Vision AI to Improve Visual Inspection."
About Clarifai
Clarifai offers a leading computer vision, NLP, and deep learning AI lifecycle architecture for modeling unstructured image, video, text, and audio data. Our technology helps both public sector organizations solve complex use cases through object classification, detection, tracking, geolocation, visual search, and natural language processing. Clarifai offers on-premise, cloud, bare-metal, and classified deployments.
Clarifai has long served the missions of the U.S. federal government, including the Department of Defense, the Intelligence Community, and Civilian agencies, with state-of-the-art computer vision and natural language processing AI solutions supporting commanders with decision advantage. Use cases include recognizing and tracking threats, detecting objects via aerial and satellite imagery, optimizing equipment maintenance, finding victims in disaster zones, and enhancing security at U.S. government facilities. Clarifai technology is fielded across numerous active mission-critical military deployments.
Founded in 2013 by Matt Zeiler, Ph.D., Clarifai has been a market leader in AI since winning the top five places in image classification at the 2013 ImageNet Challenge. Clarifai was named a leader in Forrester's New Wave Computer Vision Platforms report, the only startup to receive a differentiated rating. Clarifai is headquartered in Delaware with more than 120 employees and offices in New York City, San Francisco, Washington, D.C., and Tallinn, Estonia. For more information, please visit https://www.clarifai.com/solutions/public-sector-ai.
About IC Insiders
IC Insiders is a special sponsored feature that provides deep-dive analysis, interviews with IC leaders, perspective from industry experts, and more. Learn how your company can become an IC Insider.