IARPA posts RFI for innovative SCIF tech
By Loren Blinde
November 2, 2018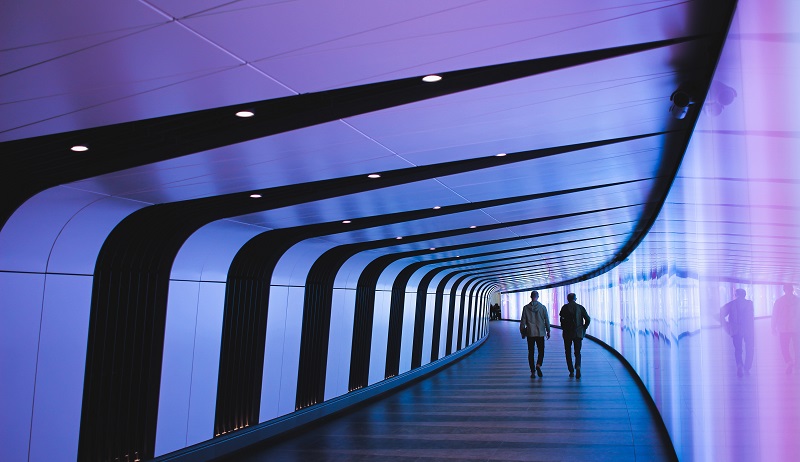 On November 1, the Intelligence Advanced Research Projects Activity posted a request for information on Securing the SCIF of the Future (Solicitation Number: IARPA-RFI-19-03). Responses are due by 4:00 p.m. Eastern on December 31.
The Intelligence Advanced Research Projects Activity (IARPA) seeks information regarding highly innovative approaches to securing Sensitive Compartmented Information Facilities (SCIFs). One area of interest is advanced materials or techniques to fully shield SCIFs from unintended radio frequency (RF), optical, magnetic, or acoustic transmissions. Second, we seek novel approaches or technologies enabling more effective and reliable technical surveillance countermeasures (TSCM) to detect and monitor surveillance attacks against existing and future SCIFs. Finally, we must both detect and secure the operation of wireless devices and networks near and within sensitive areas and prevent the unauthorized entry and operation of a variety of portable electronic devices.
Our adversaries continue to develop advanced tools and methods to enable technical surveillance attacks against sensitive U.S. facilities and personnel. These attacks are increasingly sophisticated and may exploit a variety of different sensors and data exfiltration paths. It is imperative that we are able to detect the operation and location of any adversarial sensors, whether concealed or hidden in plain sight, and eliminate all possible transmission paths for exfiltration of data. This requires that all structural components of the SCIF have highly effective shielding to a broad spectrum of energy and a variety of waveforms; it also requires that we have an advanced understanding of the ways in which adversarial sensors can be concealed and detected whether they are active or passive.
We anticipate that modern SCIFs and their surrounding facilities are likely to be constructed with smart-building management systems having both wired and wireless sensors; we must prevent such systems from leading to additional means for data exfiltration. We also anticipate that greater use of wireless networks and portable electronic devices in and near secure areas will demand greater protection of SCIFs from a variety of wireless exploitations. In addition, mobile communications devices and portable memory storage devices have become so ubiquitous that we seek improved means to detect the entry, presence and use of these devices in sensitive areas where such means are not harmful to human health. Finally, given the vulnerability of computer information technology (IT) to a variety of malware and other attacks, we anticipate blended attacks where cyber-attacks of implants on IT equipment will work in conjunction with other sensors or data exfiltration paths.
SCIFs, now and in the future, must be fully protected from RF transmission. Radio transmitters, both standalone and embedded within wireless networks, can create opportunities for surveillance when RF transmissions can pass into and out of secure areas; therefore, robust attenuation of RF and other electro-magnetic (EM) carriers is desired using techniques that may go beyond the capabilities of our current standard, certified shielded enclosures.
The types of RF threats that should be considered include signals associated with wireless networking, commercial communications, extremely low power signals, spread spectrum, burst and frequency hopping transmission, various modulation formats with and without encryption, etc. In addition, we must attenuate both RF/EM and optical propagation in the windows of our secure facilities. This can present an even greater challenge; current RF window technologies sometimes over-attenuate visible light transmission. Future windows need designs that both match the shielding performance of surrounding materials and still allow at least 90% of the visible light to be transmitted. Window concepts for new construction and retrofitting proposals for windows in existing buildings, such as a window films, are both of interest.
Full information is available here.
Source: FedBizOpps