GA-ASI and L3 unveil SIGINT solution for MQ-9
By Loren Blinde
June 17, 2019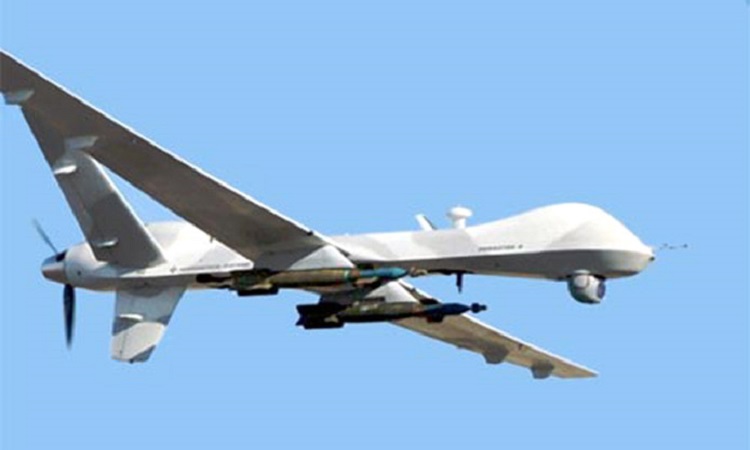 General Atomics Aeronautical Systems, Inc. (GA-ASI) of Poway, CA and L3 Technologies, Inc. of New York, NY announced on June 17 the development and successful flight test of a full-band Signals Intelligence (SIGINT) ISR capability for use on a Predator B® Remotely Piloted Aircraft System (RPAS).
L3's SIGINT solutions were integrated into a wing-mounted GA-ASI pod and flight tested on the GA-ASI Medium-Altitude Long-Endurance (MALE) MQ-9 Predator B RPAS. This game-changing capability provides significant mission expansion for MQ-9 operations against modern threats in new operating domains.
Jointly funded by GA-ASI and L3, this new podded solution was developed in eight months and successfully flight tested in May 2019 on a GA-ASI MQ-9 operating from GA test facilities in Yuma, Arizona.
"The successful collaboration between L3 and GA-ASI provides a new dimension for ISR employment of MQ-9 aircraft and provides expanded options for warfighters in the ISR domain," said Jeff Miller, L3's senior vice president and president of its ISR Systems business segment. "L3 is excited to provide its family-of-systems (FOS) SIGINT payload into the unmanned air vehicle arena in cooperation with GA-ASI and looks forward to providing increased capabilities for GA-ASI's current and future MQ-9 weapon systems customers."
"We are excited to work with L3 Technologies to develop this capability for the MQ-9. Generating Electronic Order of Battle (EOB) is a key capability of strategic importance to the U.S. and its allies," said Linden Blue, CEO of GA-ASI. "Integrating L3's world-class SIGINT system further enhances the MQ-9's utility in the ISR arena."
Source: GA-ASI