DSI to hold Border Security & Intelligence Summit next week
By Loren Blinde
April 19, 2023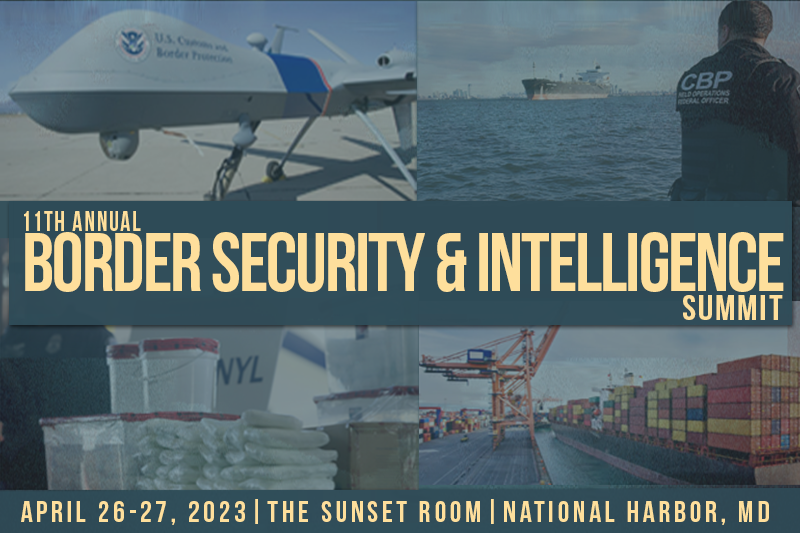 DSI's 11th annual Border Security & Intelligence Summit is taking place next week, April 26-27, 2023 at the Sunset Room in National Harbor, MD. The summit will bring together DHS, IC, Federal Agencies, & Industry to discuss current and future efforts toward integrating new policies and technologies to ensure US Borders are secure and protected.
This forum will feature 20+ presentations, including a panel discussion and a fireside chat with senior leaders across the Homeland Security & Intelligence communities to discuss current goals for border modernization as well as other critical topics such as:
Detecting and Dismantling Transnational Criminal Threats to Increase Security and Defend US Security Interests
Facilitating Safe and Lawful Trade and Travel at Points of Entry across the US Border
Increasing DoD-LEA Interoperability to Strengthen US Borders and Protect the Homeland
Embracing Innovative Technologies and Systems to Establish a 21st Century Border Security Strategy
Utilizing DHS Capabilities and Expertise to Advance Human Tracking Law enforcement
And more
2023 confirmed speakers include:
Raul L. Ortiz- Chief, US Border Patrol
Blas Nuñez-Neto- Assistant Secretary for Border & Immigration Policy, DHS
Pete Flores- Executive Assistant Commissioner, Office of Field Operations, CBP
Gloria I. Chavez- Chief Patrol Agent, US Border Patrol, RGV Sector
MG Matt D. Smith, USA– Commanding General Joint Task Force North, NORTHCOM
Ryan T. Young- Executive Assistant Director, Intelligence Branch, FBI
Patrick J. Lechleitner– Acting Executive Associate Director, Homeland Security Investigations, ICE
Fred Gaspar– Vice President, Commercial and Trade Branch, Canada Border Services Agency
To learn more about the summit, please visit https://bordersecuritysummit.dsigroup.org/
Source: DSI Group
Help IC News continue to bring you breaking news from across the IC and IC contracting landscape. Join our paid subscribers today.