DHS posts ISR aircraft sources sought
By Loren Blinde
March 27, 2019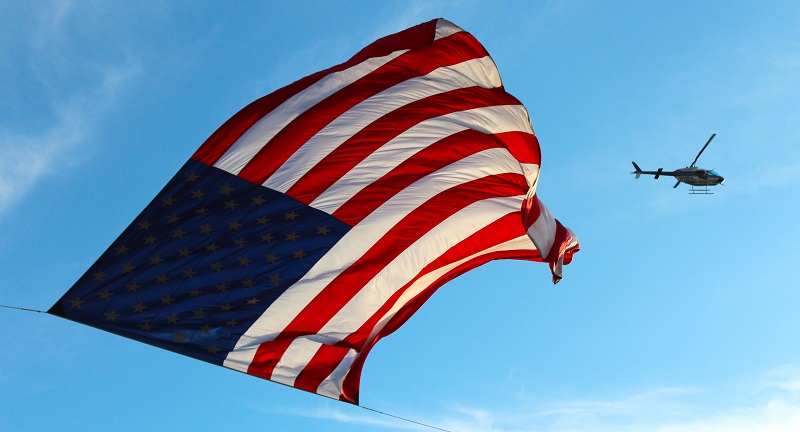 On March 26, the U.S. Department of Homeland Security issued a sources sought notice for Contractor-Owned, Contractor-Operated Aircraft (manned/unmanned) for Intelligence, Surveillance & Reconnaissance Services. Responses are due no later than 12:00 p.m. Eastern on April 12.
Pursuant to Federal Acquisition Regulation (FAR) Part 52.215-3, Request for Information (RFI) or Solicitation for Planning Purposes, the Department of Homeland Security (DHS), Customs and Border Protection (CBP) is conducting market research. The purpose of the market research is to identify potential Industry sources that have the capability to provide Contractor-Owned, Contractor-Operated (COCO) Aircraft (manned/unmanned) to conduct Intelligence, Surveillance & Reconnaissance (ISR) Services in support of designated law enforcement operations conducted by CBP Air and Marine Operations. This RFI is for planning and market research purposes only, and should not be considered as a Request For Proposal (RFP), or as a solicitation to do business with the Government. There is no solicitation package available at this time.
Background
CBP is performing market research in order to determine the availability of firms that possess the capability, capacity and experience to execute the requirements as described herein. This announcement has two purposes: (1) to obtain expressions of interest from firms with demonstrated experience, capacity and performance at the prime contractor level, and (2) to gauge the capability of those interested firms or teams as viable contenders at the prime contractor level. No proposals are being requested or accepted in response to this RFI. This announcement does not obligate the Government to award a contract, nor does it obligate the Government to pay for any preparation costs.
Requirement
The anticipated formal solicitation is for an Indefinite Delivery Indefinite Quantity (IDIQ) Multiple Award Contract with a maximum value of $250M, over a five-year ordering period. The contract type(s) will likely consist of Time and Material (T&M), labor hour, firm fixed price, and cost plus fixed fee. CBP anticipates awarding contracts to no more than two firms. The evaluation criteria includes, but is not limited to direct, recent or current, experience providing similar services, including working with other Government offices on similar ISR efforts. This RFI/Sources Sought is NOT a request for proposals, nor does it restrict the Government as to the ultimate acquisition approach. CBP invites any size business concerns with the required experience to provide a capability statement in response to this RFI/Sources Sought.
There is a potential need to acquire specialized contractor services with demonstrated capability to provide near-continuous Intelligence, Surveillance and Reconnaissance Services in support of designated CBP law enforcement operations. The scope of the IDIQ is to provide ISR Services in CBP designated operation areas. The contractor provided services would be required for a period of 24 hours a day for five (5) continuous days (24×5) over the designated operation area – approximately 6000 scheduled flight hours annually. Once established, CBP anticipates the 24×5 services will continue to operate over the course of the period of performance.
The contractor will be expected to provide qualified personnel capable of conducting all phases of flight operations in support of providing the ISR services as well as programmatic oversight services. CBP will be responsible for developing the technical interface between the contractor collected data and imagery. The contractor will be responsible to employ a range of technology and sensors to provide CBP with the real-time data and imagery in a CBP identified format.
Full information is available here.
Source: FedBizOpps