Dedrone acquires Aerial Armor
By Loren Blinde
January 6, 2023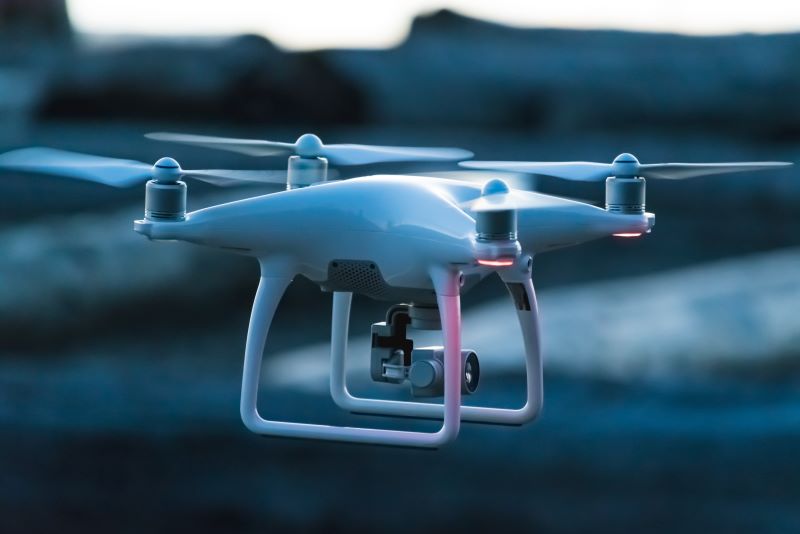 Sterling, VA-based Dedrone announced its acquisition of Phoenix, AZ-based Aerial Armor on January 5. The acquisition will enable Dedrone to deliver the best-in-class technology platform to meet airspace security needs of the future as demand for counterdrone protections continues to increase in the U.S. and around the world, the company said.
As part of the acquisition, Dedrone will honor all Aerial Armor customer contracts and retain all employees, including CEO Russ Haugan and CTO Matt Altman. Customers of each company will continue with no changes to their solutions in the near term. Over time, Dedrone will leverage the best elements of both companies' solutions, paving the way for customers to easily implement a multi-sensor fusion, cUAS (counter Uncrewed Aerial Systems) command and control (C2) platform into their security infrastructure.
"We have created a fantastic rapport with the team at Aerial Armor and are greatly impressed with their technology, expertise and the strong customer relationships they've built. As we come together under the Dedrone umbrella, we're confident we will continue to find great synergies in our respective platforms and bring new innovations to market for our customers," said Aaditya Devarakonda, CEO of Dedrone. "All of our customers around the world will reap the benefits of our more powerful C2 cUAS system, powered by inputs from a multitude of sensors including radio frequency (RF), radars and cameras in a single UI."
Devarakonda continued, "I am thrilled to have Russ, Matt and the entire Aerial Armor team join Dedrone. We are constantly looking for the finest talent in the market and Aerial Armor provides one of the best groups of individuals with a deep understanding of the cUAS space. I have a lot of respect for the business they have built and am looking forward to building the best-of-breed solution for our customers."
"The ever-increasing threats to airspace make it clear that the world needs a strong counterdrone C2 platform — point solutions will no longer be enough. Dedrone offers a like-minded team in its approach to the future of airspace security, which is why this acquisition is an important one for our 100+ customers and team to continue to deliver the best possible solution for airspace security against the persistent and escalating threat of drones," added Russ Haugan, CEO of Aerial Armor. "Together, our strengths will continue to provide best-in-class service to the venues, airports, federal entities and law enforcement agencies that rely on us for truly secure airspace no matter the perimeter size."
Source: Dedrone
Start 2023 ahead of the competition with a paid subscription to IC News. You'll get full access to our searchable archive of 10,000+ articles, plus new articles each weekday.