Cubic wins Aerial Layer Mesh Network R&D contract
By Loren Blinde
November 18, 2021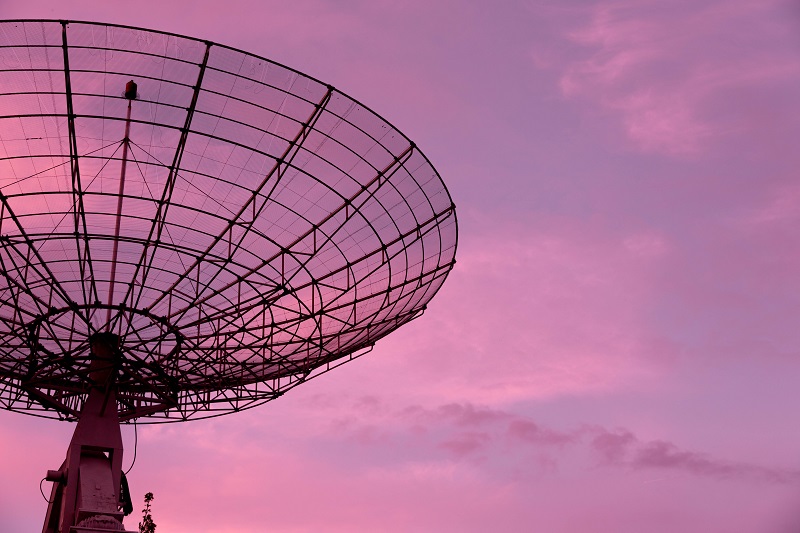 On November 16, San Diego, CA-based Cubic Corporation announced its Cubic Mission and Performance Solutions (CMPS) business division was awarded a follow-on Research & Development (R&D) contract to continue to build technology that will enable an Aerial Layer Mesh Network with HALO. The project advances technology that could advance the USAF High-Capacity Backbone (HCB).
This recent award adds scope to develop an Advanced Networking capability and a Unified User Experience (UUX) to simplify the task for Airmen to setup Common Data Links (CDL) using the HALO software-defined digital beam-forming antenna system.
Following last year's highly successful flight of the prototype HALO system on a NASA WB-57 communicating simultaneously with multiple ground stations, Cubic recently conducted an initial demonstration of technology that will enable a High-Capacity Backbone (HCB) solution with an open air, full duplex CDL link between next generation HALO systems. This represents a significant milestone resulting from its partnership with AFRL to reduce risk for HCB by demonstrating the building blocks before final integration with the full HALO System.
"Cubic's HALO Team is making exceptional progress in building the Gen 3 HALO despite a pandemic and a global shortage of electronic parts," said David Harris, vice president of Cubic Mission and Performance Solutions. "Verifying the Gen 3 building blocks' design is a significant milestone toward network demonstration and production."
As an industry leader in protected communications, Cubic's portfolio of products includes the Multiband Miniature Transceiver (MMT) and Nano Modem Transceiver (nMT) Software Defined Radios (SDR); HALO Software Defined Antenna; and the Merlin™ Protected Waveform.
Source: Cubic
If you enjoyed this article, please consider becoming a paid subscriber. Your support helps keep our site ad-free.