Cubic selected to deliver combat data network solution to USMC
By Loren Blinde
February 4, 2019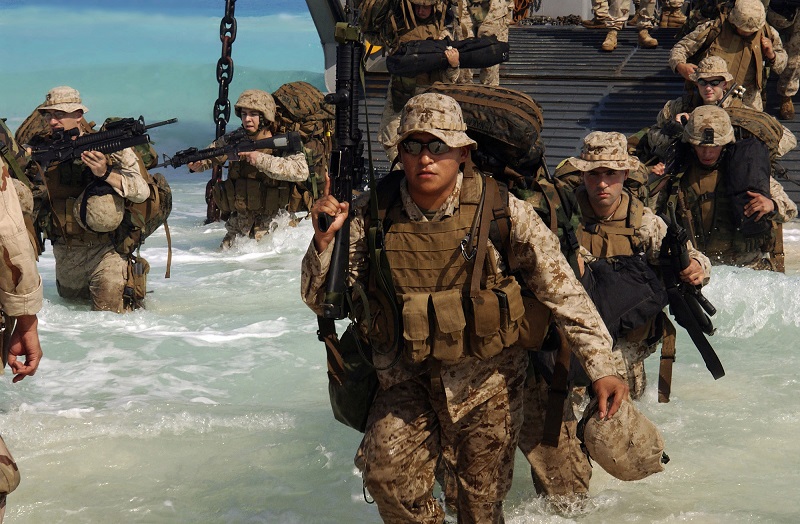 San Diego, CA-based Cubic Corporation announced on January 31 that its Cubic Mission Solutions (CMS) business division in partnership with iGov was selected by the United States Marine Corps to deliver a high-performance technology solution to provide a data communications backbone for the organizations that make up Marine Air Ground Task Force (MAGTF). The iGov system, equipped with primarily Cubic DTECH hardware will replace the legacy Combat Data Network (CDN) Data Distribution System-Modular (DDS-M) with a small form-factor solution that increases tactical network performance with reduced physical footprint.
"Cubic continues to invest in significant advancements in computing, storage and memory for small form-factor command post applications," said Mike Barthlow, vice president and general manager, Rugged IoT Solutions, CMS. "We are excited that the Marine Corps has selected our solutions to support their latest small form-factor initiative. We are committed to making the program a success and continue to focus on bringing true enterprise-class capability to the tactical edge."
Under the five-year contract, Cubic will deliver thousands of its DTECH commercial off-the-shelf components for iGov's small form-factor solution. Cubic's DTECH hardware possesses the necessary network and environmental certifications to deliver a system that is high performing and low risk for the warfighter. The system delivers exceptional performance with a significant reduction in size, weight and power (SWaP) over the system it is replacing.
Source: Cubic