Counterterrorism expert Patrick Johnston testifies before House committee on ISIL
By Loren Blinde
November 16, 2014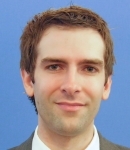 Patrick Johnston, an associate political scientist with the Santa Monica, CA-based RAND Corporation, testified before the House financial services committee on November 13, 2014. Johnston testified on the subject of countering the financing activities of the Islamic State of Iraq and the Levant (ISIL).
In his testimony, Johnston discussed how ISIL "accumulated the wealth that has made it the richest terrorist group in the world, what it spends that money on, how its money amplifies the threat it poses, and opportunities and challenges for the United States to counter its funding."
He continued:
The success or failure of disrupting ISIL funding lies less in sanctioning foreign entities with whom ISIL or its intermediaries do business and more in developing the capacity of Iraqi and other local and regional partners to target ISIL financial facilitators and the group's local revenue sources. This can be achieved by supporting partner forces in rolling back ISIL's territorial gains; working with the local, regional, and U.S. government interagency partners to develop better financial intelligence on ISIL; and working with those same partners to block the various mechanisms by which ISIL raises money.
However, it is important to note that stopping ISIL financing is an extraordinarily difficult challenge. Even great success may not end the group's activities. We know from history that even when its predecessor organization, al-Qaeda in Iraq (AQI), was at the nadir of its power, it was able to maintain a core membership and conduct operations.
The testimony is available for free download at http://www.rand.org/pubs/testimonies/CT419.html
Source: RAND Corporation