CGI Federal runs MCPIC Metaverse pilot
By Loren Blinde
October 16, 2023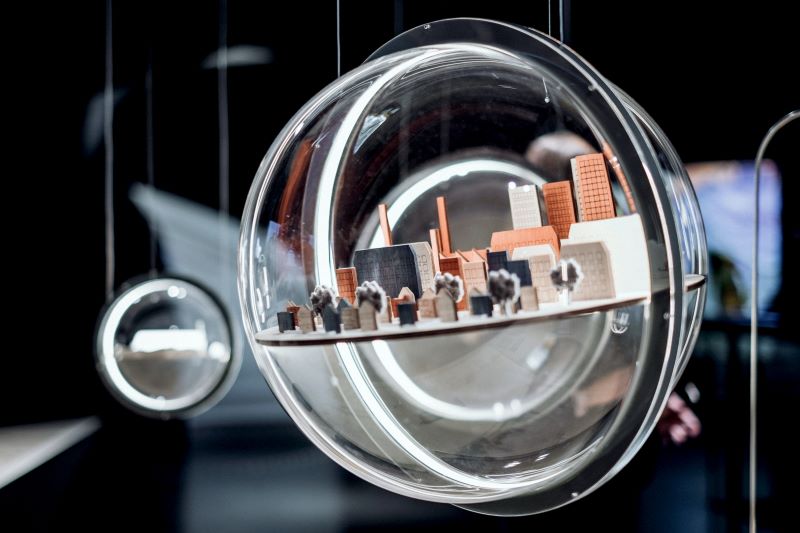 Fairfax, VA-based CGI Federal Inc. (CGI), the wholly owned U.S. operating subsidiary of CGI Inc., announced on October 13 the successful completion of a real-time pilot set in a planetary-scale Metaverse environment. The pilot involved integrating the Marine Corps Platform Integration Center (MCPIC) logistics and asset management systems with digital twins, or virtual replicas of physical assets in a simulated world environment. The integration demonstrated how the Marine Corps can achieve enhanced visualization, real-time monitoring, simulation capabilities, and predictive analytics that will augment training and education, as well as operational efficiency. This milestone was made possible through collaboration with Microsoft and Battle Road Digital.
"CGI continues to break new ground as a part of our joint commitment to innovation in Defense Logistics," stated Colonel John Sattely, commanding officer, Blount Island Command. "MCPIC is already a foundational element of our global logistics and prepositioning operations. The exploration of these advancements demonstrates that MCPIC is ready to serve as a powerful bridge into the next generation of logistics and defense operations across the force."
This MCPIC pilot builds on CGI's track record successfully implementing cutting-edge technology in federal clients' mission space. The seamless combination of virtual and real-world data provides unparalleled insight and situational awareness that has potential beyond defense capabilities. This milestone opens new possibilities in fields such as urban planning and infrastructure development, as well as in federal disaster response leading to informed decisions, optimized resource allocation, and increased efficiency—ultimately with the potential to help improve or save lives.
"We're running full-speed ahead, driving next-generation technologies from the lab and into the field at the speed of mission," said Horace Blackman, CGI senior vice president, defense, intelligence and space. "Our latest success represents a significant step forward in unlocking the full potential of digital technologies and their application to military operations and training. We believe that the combined power of the Metaverse and military logistics systems will revolutionize the way defense organizations train, strategize, and prepare for future challenges, and set the bar for other federal agencies."
"While you may not find the word 'Metaverse' explicitly stated in the National Defense Authorization Act or related legislation, what you will find is a ubiquitous need for improved, integrated situational awareness," said Josh Henderson, chief executive officer, Battle Road Digital. "Through our partnership with CGI, we're making those capabilities a virtual reality today, and redefining what is possible in defense and defense logistics."
"Our collaboration with CGI and Battle Road Digital is helping to deliver mission-focused modeling and simulation capabilities that leverage the full power of Azure at the edge," said Wes Anderson, vice president for defense, Microsoft Federal. "This successful demonstration highlights powerful new opportunities to transform logistics operations and planning for the Marine Corps and beyond."
Source: CGI
Help IC News continue to bring you breaking news from across the IC and IC contracting landscape. Join our paid subscribers today.