Buchanan & Edwards taps Tara Davey as CEO of R2C
By Loren Blinde
June 12, 2019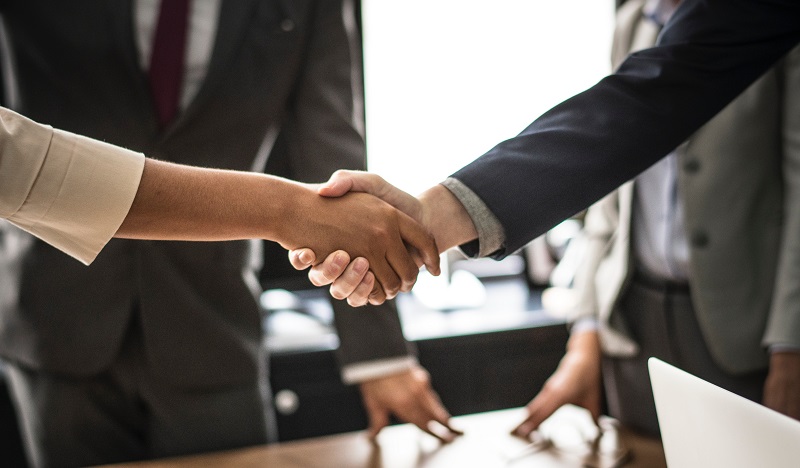 Buchanan & Edwards Inc. of Arlington, VA announced on June 11 that Tara Davey has been appointed as the new chief executive officer of The Reports and Requirements Company, a wholly owned subsidiary of Buchanan & Edwards.
"We are thrilled Tara will be joining our team to lead our work supporting the national security sector through R2C," said Eric Olson, Buchanan & Edwards CEO. "Tara has an extensive background in national security that illustrates a proven, strong commitment to our customers in this community. She also has a reputation for promoting an employee-first culture. This community and the people who are a part of it, who dedicate their lives to securing our nation and world, are huge priorities for R2C and Buchanan & Edwards."
Davey, who brings more than 14 years of experience in national security to Buchanan & Edwards, most recently served as a leader supporting national security customers and initiatives with Northrop Grumman, a Fortune 500 defense contractor and global security company.
"I had the pleasure of working with R2C as a partner on national security efforts for many years, and I was consistently impressed with the quality of their team and the outstanding services they were dedicated to delivering consistently to our customers," said Davey. "R2C has an excellent reputation in our customer community, and I am honored to have this opportunity to lead such a great company and serve alongside so many talented team members."
Davey's specific areas of professional focus are program management, customer delivery, business development and strategic management of classified procurement. She earned a bachelor's degree in political science from Radford University and is a certified Project Management Professional.
Katrina Barlow, R2C's former CEO, will remain active with the organization by serving on the Buchanan & Edwards board of directors.
"We appreciate all that Katrina has done in her long legacy of serving customers within the national security community, through her incredible career as well as through her leadership of R2C," added Olson. "We are extremely pleased and thankful she will remain active as part of the R2C and Buchanan & Edwards family as a member of our board."
Source: Buchanan & Edwards