Buchanan & Edwards announces Eric Olson as CEO, Carter Wood as CFO
By Loren Blinde
May 30, 2019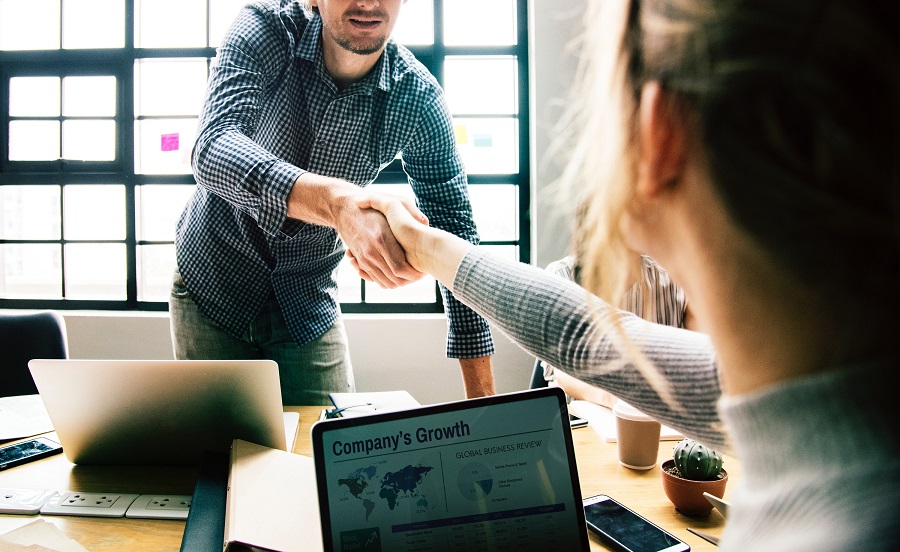 Buchanan & Edwards Inc., based in Arlington, VA, announced on May 29 that its board of directors has appointed Eric Olson as CEO and Carter Wood as chief financial officer.
"We are excited to have these two experienced industry leaders join our team and we look forward to working with them to continue to expand our technology solutions for government customers, and also further the growth of our company," said Brain Karlisch, co-founder and chairman of the board of directors for Buchanan & Edwards. "This is a critical time for our nation, which faces evolving threats and a rapidly changing technology landscape, and we believe that Eric and Carter will bring the kind of vision and leadership to our organization needed to help us bring transformative solutions to more customers in more ways that drive better results for a broad array of agency missions."
With over 30 years of experience in technology-focused consulting leadership, Olson previously served as senior vice president for ECS Federal, as well as executive vice president of InfoReliance. In both positions, Olson supported cloud and cyber operations, solutions and services. Prior to his leadership with InfoReliance, Olson served in executive and senior leadership roles for Mediachase, Ernst & Young and Price Waterhouse.
Olson is a graduate of Purdue University, where he earned a Bachelor of Science from the School of Technology. He also achieved a Master of Science in management information technology from the McIntire School of Commerce at the University of Virginia.
Wood has nearly 20 years of experience in the fields of accounting and finance, leading change and growing government services providers through M&A as well as organic growth. Most recently, he was director of financial reporting for Cognosante. Earlier, Wood served as CFO with Buchanan & Edwards from 2010 to 2015. Prior positions include director of accounting for CGI and working as a public accountant and senior auditor with Deloitte.
Wood is a graduate from the University of Virginia's McIntire School of Commerce with a bachelor's degree in accounting.
Source: Buchanan & Edwards