Boone Group opens first regional hub in Austin
By Loren Blinde
May 14, 2020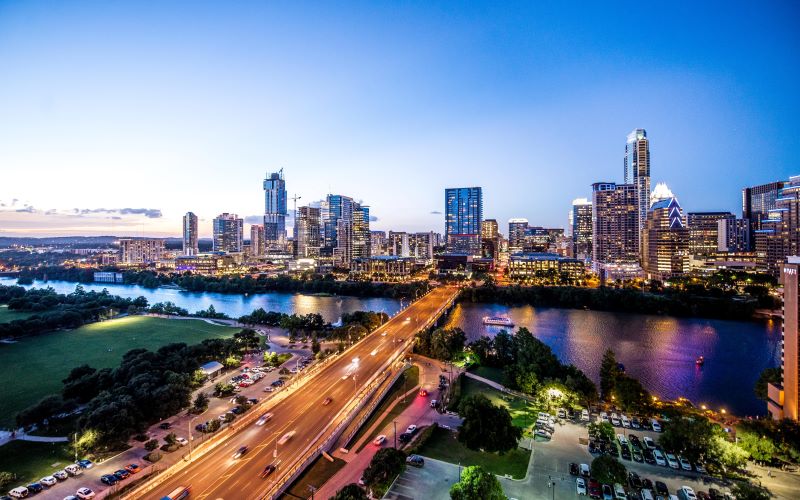 The Boone Group announced on May 13 the opening of its first regional office in Austin, TX as well as the hire of seasoned defense acquisition professional Erin Ackley, who will lead the office as vice president.
Boone Austin will be dedicated to exploring the growing opportunities for small tech businesses to contribute to the Army Futures Command mission, specifically by collaborating with the 75th Innovation Command, which has helped power technological leaps for the Army since World War II. The office will also focus on furthering relationships with military innovation units, including the Defense Innovation Unit, AFWERX, and others.
In addition to leading the new office, Ackley will execute Boone's overall growth strategy while architecting opportunities that leverage commercial technology and people to solve the defense community's hardest problems.
"Our ability to deliver technology-enabled services to specific military missions greatly increases through immersion," said Joy Shanaberger, Boone's founding partner and CEO. "Our presence in Austin will be dedicated full time to providing real solutions for the Army Futures Command mission and other Federal innovation partners."
"With Erin Ackley at the helm, Boone Austin will be uniquely positioned to understand gaps and identify needs while leveraging the unique technology, contracting mechanisms, and individuals needed to unite tech and government," Shanaberger continued. "Erin is one of the most strategic, engaging, and disciplined leaders I know, and the assets she brings to the mission will be a tremendous benefit to our clients."
"Boone is rapidly becoming a nationally recognized leader in providing innovative solutions to the federal sector, and this was the perfect role for me as the next chapter in my career," said Ackley. "I have always looked to simplify overly complex issues to bridge the gap between tech and federal business, and that's what Boone does best. As we implement this first regional expansion, I'm honored to lead the charge as part of the solution."
Ackley started her career as a hopeful Programme Officer at the United Nations Terrorism Prevention Branch, where she quickly realized the challenges that a multi-national organization faces to make unified decisions. She then served in the Office of the Undersecretary of Defense for Acquisition, Technology, and Logistics and the Pentagon's Office of General Counsel for International Affairs. Most recently, she provided strategic communication leadership to the Department's leading innovation cell: the Strategic Capabilities Office.
"During World War II, our namesake constantly followed the toughest problems and invested specifically in the infrastructure required to help solve them," Shanaberger said. "Today, Boone is continuing that legacy, with a singular focus on building a machine for the rapid advancement and adoption of superior technologies that enable our military and intelligence communities."
"We look forward to becoming a trusted partner with the 75th Innovation Command, Army Applications Lab, Army Research Laboratory, and other organizations," Shanaberger continued. "We also look forward to partnering with other fantastic companies in Austin who share our passion for mission."
Source: Boone Group