BlackSky and Spire team up
By Loren Blinde
May 25, 2023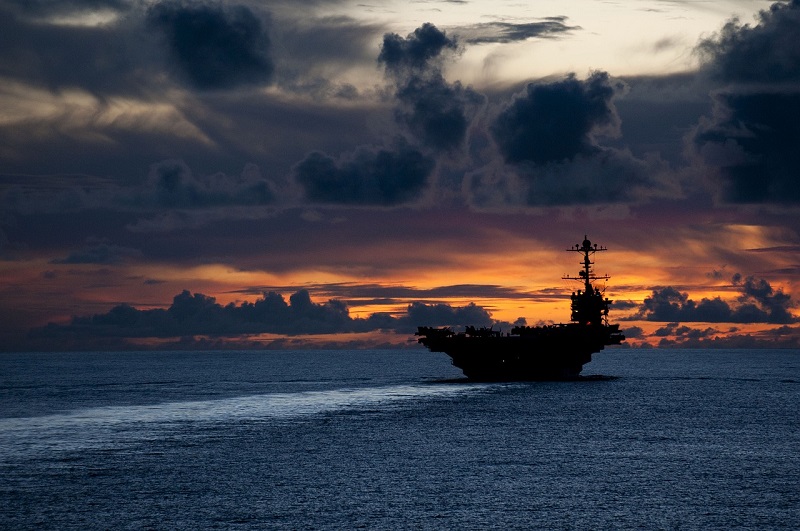 On May 24, Herndon, VA-based BlackSky Technology Inc. and Vienna, VA-based Spire Global, Inc. announced that they have teamed up to create a real-time, commercially available Maritime Custody Service (MCS) that can automatically detect, identify and track more than 270 thousand vessels worldwide in open water, along rivers and canals, and while docked at port.
"BlackSky and Spire have developed a very cost-effective and flexible vessel tracking service capable of delivering on-demand maritime intelligence at scale," said Patrick O'Neil, chief innovation officer at BlackSky. "The unique AI-driven system reduces end-to-end latency across the entire tasking, collection, processing, exploitation, and dissemination process. With interoperability in mind, the MCS provides an easy-to-use autonomous, continuous and predictive maritime tracking capability directly into customer hands."
The MCS uses data from Spire's satellites to detect RF emissions from maritime targets and then automatically tips BlackSky's satellites to collect imagery. Once collected, BlackSky Spectra AI processes and analyzes the electro-optical images using artificial intelligence to detect vessels, estimate cargo, and monitor change over time.
"Fusing Spire's satellite-based AIS data with BlackSky's cutting-edge analytics delivers actionable insights and situational awareness that increase transparency into maritime operations and security for the national security, global supply chain and commodities markets," said Iain Goodridge, Spire senior director of radio frequency geolocation products.
Monitoring global maritime activity is critical to safeguarding national security, identifying illicit ship-to-ship transfers, intercepting vessels engaged in smuggling or sanctions evasion, monitoring liquid and dry bulk commodity movements, and tracking illegal fishing in restricted areas.
Source: BlackSky
Help IC News continue to bring you breaking news from across the IC and IC contracting landscape. Join our paid subscribers today.