BigBear.ai partners with Terran Orbital
By Loren Blinde
November 22, 2021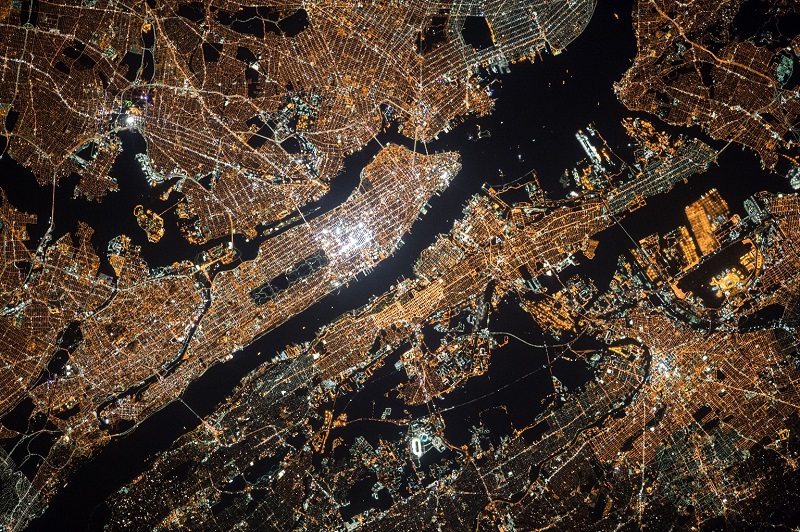 On November 19, Columbia, MD-based BigBear.ai announced that it has entered into a landmark software agreement with Boca Raton, FL-based Terran Orbital. BigBear.ai's AI-powered insights will enhance Terran Orbital's manufacturing, operations, and multi-source Earth imaging offering for U.S. government, international defense and commercial clients.
The commercial agreement represents a long-term partnership between BigBear.ai and Terran Orbital. Together, BigBear.ai and Terran Orbital plan to pioneer AI solutions with the use of new data collected from Terran Orbital's planned NextGen Earth Observation constellation and BigBear.ai's existing data analytics platform. Terran Orbital and BigBear.ai are working to revolutionize AI using insights gleaned from the New Space ecosystem.
Pursuant to the agreement, BigBear.ai's Decision Dominance platform is supporting Terran Orbital and its customers with innovative applications that can identify and characterize objects, material and climate from space; support dynamic, data-driven factory optimization and maintenance; and improve multi-source Earth imaging capabilities through anticipatory ground and space situational awareness.
Dr. Reggie Brothers, BigBear.ai chief executive officer, said, "BigBear.ai is thrilled to be providing our AI-powered Decision Dominance platform to support Terran Orbital's mission of building one of the world's most advanced earth observation constellations. The space industry is on the verge of tremendous commercial growth, and Terran Orbital is a pioneer in the development, innovation and operation of small satellites and earth observation solutions that deliver unparalleled data and insights to the public and private sectors."
Marc Bell, co-founder and CEO of Terran Orbital, said, "We are delighted to work collaboratively with BigBear.ai to develop and enhance next generation artificial intelligence capabilities as we prepare to scale our operations and launch our earth observation constellation. BigBear.ai's AI-powered technology will enhance Terran Orbital's ability to provide customers with real-time earth imagery, enabling access to data that is only available in space and unlocking new insights for organizations across a wide range of industries."
Source: BigBear.ai
If you enjoyed this article, please consider becoming a paid subscriber. Your support helps keep our site ad-free.