BAE unveils multi-domain ops virtual testbed
By Loren Blinde
August 9, 2021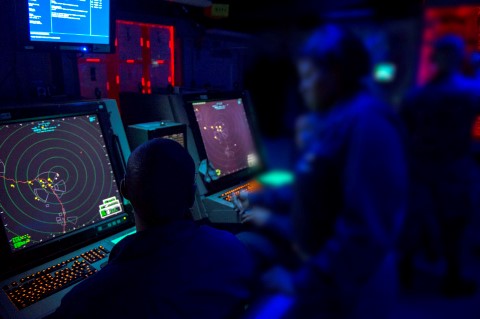 On August 5, McLean, VA-based BAE Systems, Inc. unveiled its virtual System of Systems (SoS) Testbed, a platform that models, simulates, and evaluates both fielded and new technologies as well as advanced data management processes before they are deployed into multi-domain operational environments.
The testbed is an open architecture system integration and engineering tool that links formal architecture specifications, digital architecture modeling, high-fidelity modeling and simulation, and advanced command and control (C2) enabling technologies. This linkage identifies and recommends optimal solutions to decision makers based on cost, capabilities, and resources.
"We are proud to deliver this innovative systems integration capability to meet our customers' multi-domain operational needs," said Al Whitmore, president of BAE Systems Intelligence & Security. "Our systems engineering and modernization capabilities will accelerate the delivery of information and support national security missions."
"As a large-scale systems integration company, BAE Systems offers capabilities that enable Joint Force decision makers to better understand where to deploy resources to ensure scalable, timely, and effective C2 against imminent threats," said Ravi Ravichandran, BAE Systems Intelligence & Security vice president and chief technology officer. "Our SoS Testbed platform provides system engineering linkages that just don't exist today. It quickly identifies critical value points within a customer's architecture that could be improved with emerging capabilities."
Through a comprehensive model-based systems engineering analysis of digital engineering artifacts, kill chain performance, and data management systems, BAE Systems' testbed capabilities identify technical and system limitations. It recommends areas where emerging technologies (e.g., artificial intelligence, machine learning, automation, etc.) could enhance time-sensitive operational timelines and joint targeting missions. The testbed accomplishes this through extreme traceability, direct mapping, and virtual modeling.
Source: BAE Systems