BAE adds Spire Global tech to geospatial solutions
By Loren Blinde
May 6, 2019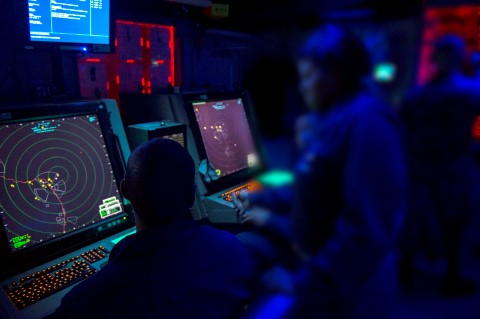 Spire Global, based in San Francisco, CA, announced on May 1 they will provide Automatic Identification Systems (AIS) data for BAE System's GXP software. BAE Systems will include Spire's data in its Geospatial eXploitation Products (GXP) software solutions, which offer advanced geospatial intelligence through an unrivaled capacity for the discovery, exploitation, and dissemination of mission-critical geospatial data.
BAE Systems and Spire will integrate their industry leading technologies to offer an integrated solution that delivers a deeper, more accurate geospatial intelligence capability via GXP's software tools.
"I am so excited about our collaboration with GXP. As the leader in geospatial solutions, BAE Systems' GXP Xplorer® platform can now provide its customers with the Spire data set to help meet its critical missions," said Keith Johnson, VP and GM Spire Federal. "This new relationship creates a set of previously unavailable tools that can now be used as a unique daily resource."
Spire has become an industry standard in the commercial aerospace sector and operates one of the largest constellations of private nanosatellites and ground station networks in the world. The company has launched several new strategic partnerships this year, including deals with NASA, ESA and key global players in the weather, maritime and aviation sectors.
Source: Spire Global