Army posts TRADOC G2 draft RFP
By Loren Blinde
August 19, 2019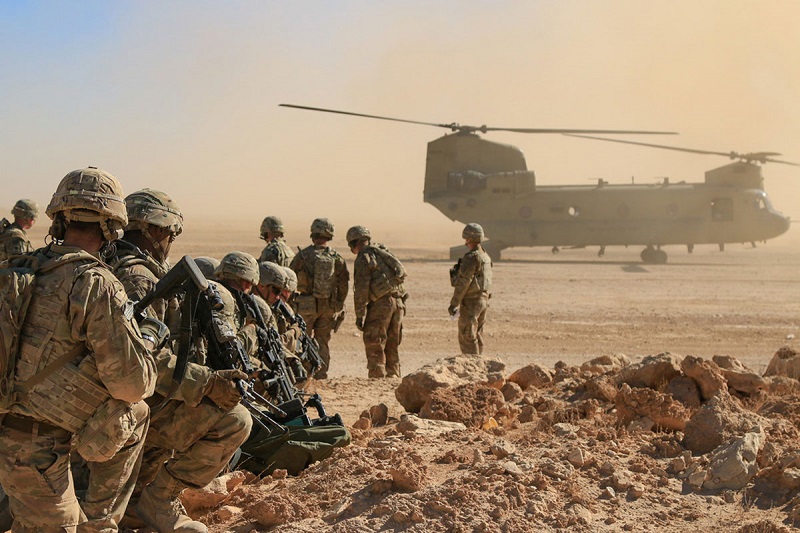 On August 17, the U.S. Army posted a draft request for proposal (RFP) for the TRADOC G2 Operational Environment and Core (OE/CORE) Functions Support requirement. Questions and comments are due by 12:00 p.m. Eastern on September 6.
The Mission and Installation Contracting Command (MICC) – Fort Eustis, VA is hereby posting a DRAFT Request for Proposal (RFP) for the TRADOC G-2 OE/CORE Function Support requirement.
The U.S. Army TRADOC, Deputy Chief of Staff (DCS), G-2 (Intelligence) mission is to understand, visualize, describe, deliver and assess the operational environment (OE) to reduce risk, and prevent surprise for Today and 2035+. The operational environment (OE) is a composite of the conditions, circumstances, and influences that affect the employment of military forces and bear on the decisions of the unit commander. TRADOC G-2 develops, verifies, validates, accredits, and provides OE products, services, and support on behalf of the TRADOC Deputy Commanding General/Chief of Staff. This process represents an authoritative, validated OE contextual baseline for TRADOC users and operational forces in the areas of training and training development; education; leader development; concept and doctrine development; and capabilities development, integration, and evaluation. TRADOC G-2 manages the development and provision of OE outputs through the command's OE Enterprise (OEE). The OEE is the Army's principal means for the delivery of common and/or consistent OE output (in the form of products, services, and/or support) across the key domains of TRADOC's mission.
The DRAFT RFP is not a formal solicitation; it is used to gather industry feedback prior to the release of the formal solicitation. The DRAFT RFP is designed to reduce proposal preparation time, and promote a clearer understanding of the TRADOC G-2 OE/CORE requirements. This notice does NOT constitute a formal solicitation and is not a commitment by the Government to procure services. Responses from interested vendors are not offers and the Government is no obligation to award a contract as a result of this announcement.
Interested parties are asked to submit questions, comments and/or suggestions on the DRAFT documents to the two individuals provided listed in this announcement by the response due date listed. All questions shall be submitted via email ONLY.
Full information is available here.
Source: FedBizOpps