Army posts second Intelligence Support to Targeting RFI
By Loren Blinde
June 18, 2021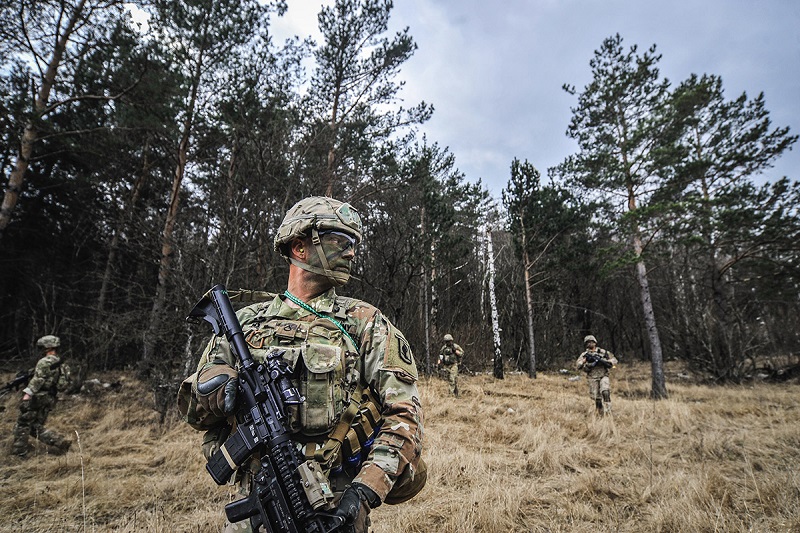 On June 16, the U.S. Army posted a second request for information (RFI) for the Intelligence Support to Targeting Application acquisition. Responses are due by 5:00 p.m. Eastern on July 16.
The Army Contracting Command – Aberdeen Proving Ground (ACC-APG) in support of the Program Manager (PM) Intelligence Systems and Analytics (IS&A) Aberdeen Proving Ground (APG), is conducting an additional round of market research to further identify commercial items to satisfy Intelligence Applications capabilities as defined in section 2 below and with an additional supporting Draft Requirements Checklist. The checklist (considered Controlled Unclassified Information) is available upon request. The Government invites all business and academic organizations to respond to this RFI notice.
Contractors are not required to respond to this announcement but may find it beneficial to do so if they have questions, comments, or related items to submit.  The United States Government will not pay for information requested nor will it compensate any respondent for any cost incurred in developing information provided to the United States Government.
Intelligence Support to Targeting Application Background
The Intelligence Support to Targeting Application should serve as the initial and primary focal point within a fully integrated mission analysis and mission planning framework supporting Commander and intel staff workflows and the Situational Understanding visualization that the mission and an evolving operational environment demands. This application is intended to operate at brigade and higher echelons.
The Intelligence Warfighting Function' Intelligence Support to Targeting Application (APP) is intended by design to reflect multiple intelligence requirements for an Army Service Component Command (ASCC) and must be compatible with Mission Command Information System Architecture and computing environment services' provisions.
The APP is an integral by-product of Intelligence support to targeting and information operations.  The APP does not replace any all-source related applications that supports initial target development.  The APP serves to capture multiple intelligence support to targeting doctrinal attributes with a digital matrix and a digital visualization tool, enabling the intelligence user to track HPT targeting activities within a single view as applied to a given Army operation.
Learn more about the Intelligence Support to Targeting Application RFI opportunity.
Source: SAM