Army posts ISRMAT follow-on RFI
By Loren Blinde
July 21, 2021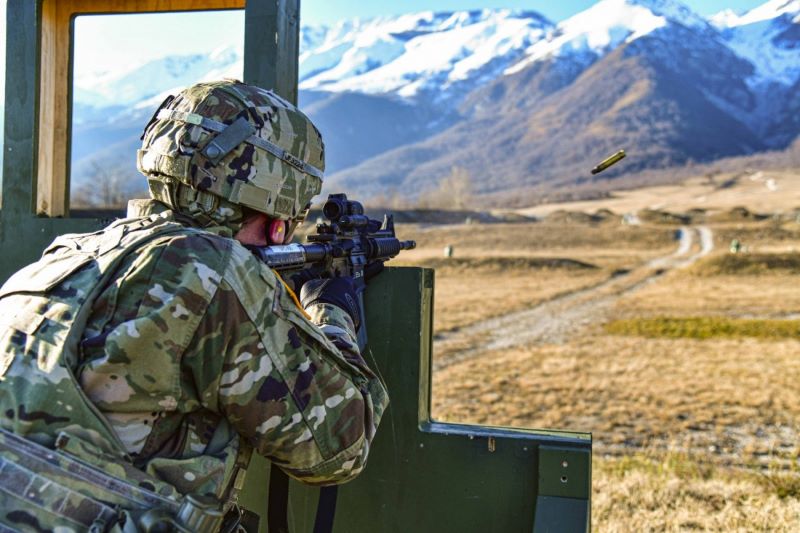 On July 20, the U.S. Army Headquarters, Training and Doctrine Command posted a request for information (RFI) for Intelligence Surveillance Reconnaissance Mobile Advisory Team (ISRMAT) Follow-On Support. Responses are due by 2:00 p.m. Eastern on August 10.
The Mission Installation and Contracting Command (MICC) – Fort Eustis is conducting market research to identify parties that are interested in, and have the resources to provide, intelligence, surveillance, and reconnaissance support to (ISAF) Special Operations Forces (SOF) in the form of mobile assistance teams that train Soldiers in theater in support of the US Army Training and Doctrine Command (TRADOC).
This is a requirement for trained and certified Intelligence, Surveillance, and Reconnaissance Mobile Assistance Team (ISRMAT) personnel to provide ISR advisory and assistance capacity to the Regional Commands (RC) and Train Advise and Assist Commands (TAAC), Combined Joint Special Operations Task force (CJSOTF) and International Security Assistance Force – Special Operations Force (ISAF-SOF), focused on improving staff communication and processes, refinement of planning and requirements, and increasing ISR effectiveness for boots on the ground. The intention of MICC – Fort Eustis is to procure these services on a competitive basis using a base plus three-year option contract.
This is a recurring requirement that has historically been procured as a firm-fixed price contract soliciting proposals from HUBZone and Service Disabled Veteran Owned Small Business companies. It was initially part of the TRADOC G-2 CORE recurring requirement but was separated in 2014 as its own requirement.
Review the full ISRMAT Follow-On Support requirement.
Source: SAM