Army posts IEWTPT RFI
By Loren Blinde
March 18, 2020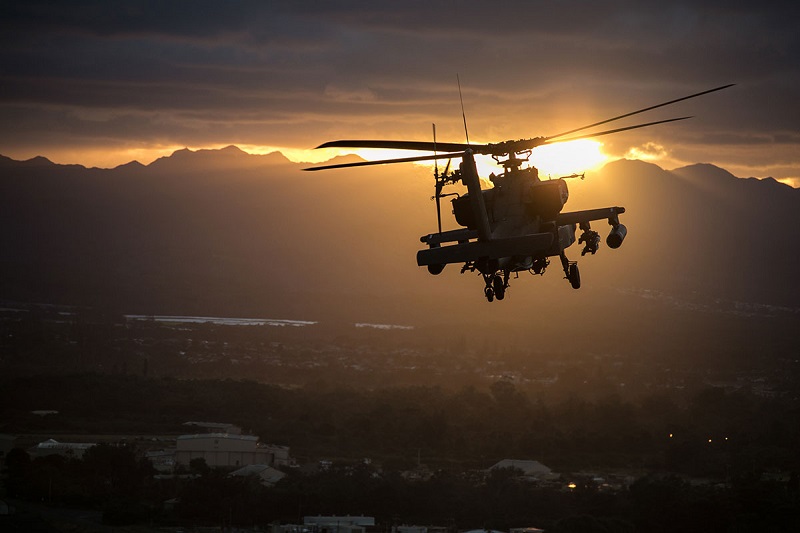 On March 17, the U.S. Army posted a sources sought notice for Intelligence & Electronic Warfare Tactical Proficiency Trainer (IEWTPT) Increment 2 (Inc. 2). Responses are due by 4:30 p.m. Eastern on April 17.
The Army Contracting Command – Orlando (ACC-Orlando) on behalf of the U.S. Army Program Executive Office for Simulation, Training and Instrumentation (PEO STRI) is issuing this sources sought notice as a means of conducting market research to identify potential sources having an interest in and the resources and capability to support the upcoming Intelligence & Electronic Warfare Tactical Proficiency Trainer Increment 2 requirement.
The results of this market research will contribute to determining the method of procurement, if a requirement materializes. Based on the responses to this sources sought notice, the requirement may be set-aside for small businesses (in full or in part) or procured through full and open competition. All small business set-aside categories will be considered. Telephone inquiries will not be accepted or acknowledged and no feedback or evaluations will be provided to companies regarding submissions.
PROGRAM BACKGROUND:
The Program Executive Office for Simulation, Training, and Instrumentation (PEO STRI), Program Manager Cyber Test and Training (PM CT2), Product Manager Special Operations Forces (SOF) Training Systems (PdM STS) has a need to provide Intelligence, Electronic Warfare (EW), and Cyber training to include, but not limited to, Cyber Center of Excellence (CCoE),  Intelligence Center of Excellence (ICoE), Program Executive Officer (PEO) for Intelligence, Electronic Warfare and Sensors (IEW&S) (PEO IEW&S). As such, the IEWTPT Inc. 2 contract will leverage the mature Increment 1 (Inc. 1) Program of Record (POR) web-enabled architecture capabilities, while developing new capabilities, to remain concurrent with the emerging Intelligence, Surveillance and Reconnaissance (ISR) platform systems. IEWTPT Inc. 2 will refine the requirements for distributed operations to identify a multi-domain "cloud-based/point of need" architecture, as well as the requirement to be interoperable with the future Synthetic Training Environment (STE).
REQUIRED CAPABILITIES:
The Government requires the analysis, design, development, integration, testing and delivery of the IEWTPT Inc. 2 training capability to support the Intelligence, EW, and Cyber communities. IEWTPT enables Intelligence Warfighting Function (IWfF) readiness by supporting the sustainment of critical individual and collective skills in support of mission command and targeting. IEWTPT supports the Army Intelligence Training Strategy (AITS), Military Intelligence (MI) Training Strategy (MITS), and concurrency with platform Program Managers (PM).
In order to ensure concurrency with AITS, MITS, and ISR platforms, the Contractor will be required to use an iterative software development process to ensure the rapid development of key capabilities in an on-demand, flexible, ramp up/down environment to ensure requirements are delivered on pace with platform fielded capabilities. The Contractor shall utilized DevSecOps practices to enable application security, secure deployment, and secure operations in close alignment with mission objectives.
Core functions of IEWTPT are as follows:
Ensuring simulations and stimulations of intelligence and EW systems meet the Army Intelligence and EW Training Strategies.
Automating intelligence and EW synchronization in support of exercises, home station training (to include, but not limited Scenario development and execution, integration and testing).
Supporting Multi-Intelligence/EW/Cyber training operations at home station.
Interfacing with current and emerging Multi-Domain Task Force (MDTF) intelligence platform systems.
Providing simulation for stand-alone and networked training.
Full information is available here.
Source: SAM