Army posts IEWTPT Increment 2 RFI
By Loren Blinde
November 12, 2021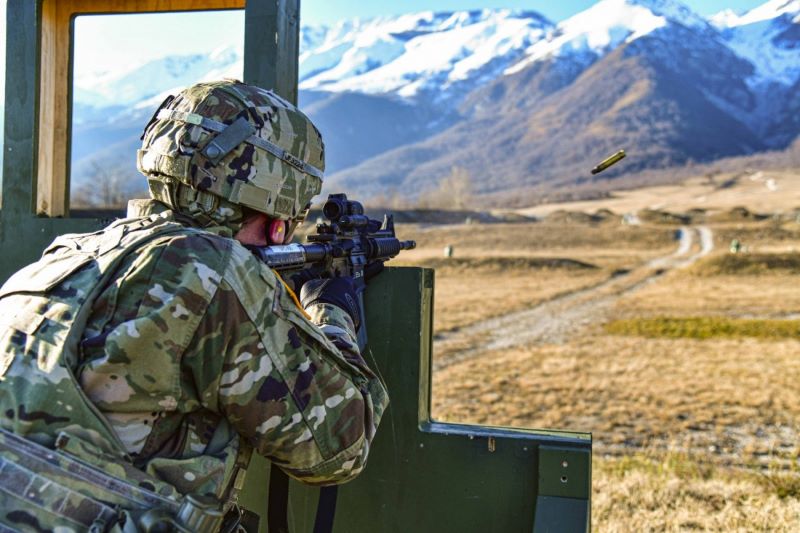 On November 10, the U.S. Army posted a request for information (RFI) for a contractor to Design, Develop, Integrate, Test, Produce and Field the Intelligence Warfare Tactical Proficiency Trainer (IEWTPT). Responses are due by 12:00 p.m. Central on November 24.
The United States Army Contracting Command-Redstone Arsenal (ACC-RSA), has a requirement for Army's intelligence training POR for enabling the Intelligence Warfighting Function (IWfF) readiness by supporting the sustainment of critical individual and collective skills in support of mission command and targeting. It is the key enabler for MI analyst and operator training supporting Signals Intelligence, (SIGINT), EW, Geospatial Intelligence (GEOINT), All-Source, and Human Intelligence (HUMINT) tasks.
It provides proficiency training for analyst and system operators to exploit intelligence data during training as they would in real world operations. IEWTPT supports the Army Intelligence Training Strategy (AITS), and MI Training Strategy (MITS) sustained readiness. It enables stand-alone and interoperable enabled training and provides Warfighting Commanders the ability to train the IWfF based on accurately portraying Large Scale Combat Operations focused, entity and micro entity level, multi-disciplined intelligence data. It trains Intelligence Warfighters by simulating and stimulating MI warfighting platform systems.
Operators and analysts are able to synchronize Intelligence, Surveillance, and Reconnaissance (ISR) assets to exploit exercise intelligence data to provide data for executable intelligence information in support of commander's decision-making process. Additional training requirements will include, but not be limited to, Intelligence support to Force Generation; Intelligence support to Situational Understanding; Conducting Information Collection; Intelligence support to Targeting & Information; ISR and Tasking, Collection, Processing, Exploitation, and Dissemination (TCPED).
IEWTPT stakeholders include, but are not limited to: Program Executive Office (PEO) Simulation, Training, & Instrumentation (STRI), PEO Intelligence, Electronic Warfare and Sensors (IEW&S), Intelligence Center of Excellence (ICoE), Cyber Center of Excellence (CCoE), Intelligence and Security Command (INSCOM), Installation Management Command (IMCOM), Product Lead (PL) TADSS Support Operations (TSO), Forces Command (FORSCOM), Mission Training Center (MTC), and Army Cryptologic Office (ACO).
Source: SAM
IC News brings you business opportunities like this one each week. If you find value in our work, please consider supporting IC News with a subscription.