Anduril expands to Nevada National Security Site
By Loren Blinde
August 16, 2022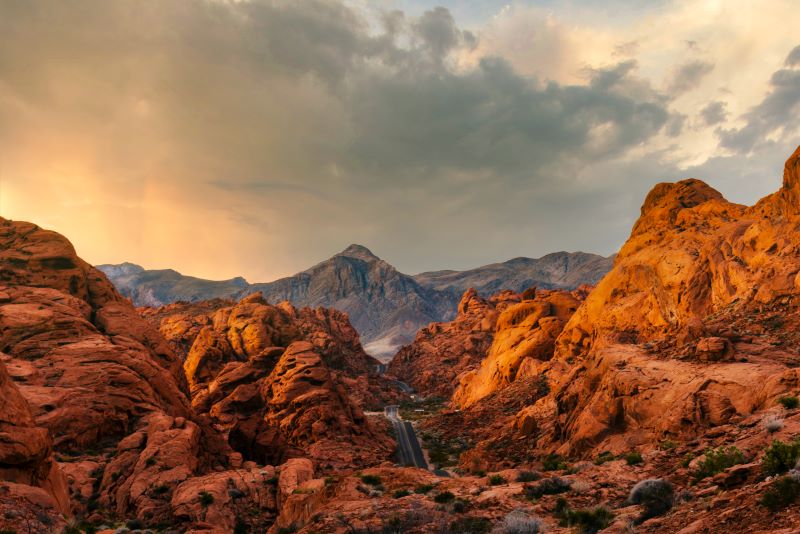 On August 10, Anduril Industries of Irvine, CA announced that the Nevada National Security Site (NNSS), a Department of Energy, National Nuclear Security Administration facility near Las Vegas and a historic proving ground for defense technology, now serves as Anduril's primary test range.
In this partnership with NNSS, Anduril will utilize land and airspace within the NNSS for the majority of Anduril R&D and testing. Testing at NNSS, which began in February, complements Anduril's existing testing operations at the Capistrano Test Site (CTS) and the Apple Valley Test Site.
Operating at NNSS will allow Anduril to test a wider variety of technology capabilities. With a larger and more permissive airspace, Anduril will be able to test capabilities including large unmanned aircraft, explosive and restricted payloads, electronic warfare platforms and classified programs.
Beyond testing operations, Anduril is investing its own resources into NNSS to improve the test site infrastructure and capabilities of the range as well as revitalizing test areas and facilities that were previously unused. Anduril's partnership with NNSS has also increased manpower support requirements, bringing new high-paid union jobs to the Silver State. These investments will benefit both Anduril's test capabilities as well as NNSS's other national security partners from other NNSA laboratories, the Defense Department and other privately-owned entities.
NNSS' proximity to Anduril's Orange County headquarters and manufacturing facilities will also facilitate the rapid development cycles that have been crucial to Anduril's success thus far. NNSS is close enough that new assets can be driven to the site at short notice.
"Moving into NNSS is a milestone for the company," said Matt Grimm, Chief Operating Officer at Anduril. "Anduril's rapid and continuous testing at CTS has been a vital element of our ability to move incredibly fast, and deliver capability quickly to our customers. Our partnership with NNSS will allow us to work and deliver on even bigger and more complex systems without sacrificing development time."
"This partnership between the NNSS and Anduril is one of many upcoming collaborations with private companies actively engaged in today's and tomorrow's national security work," said MSTS President Mark W. Martinez. "The NNSS offers an unmatched testing theater with advantages our partners would be hard-pressed to find anywhere else: talented experts, restricted airspace, secure controlled environments, around-the-clock access and, of course, plenty of clear skies and sunshine."
NNSS has a rich history of military technology development and was the U.S. government's primary nuclear testing location from 1951–1992. Since then, NNSS has served as a preferred location for experiments supporting the National Nuclear Security Administration (NNSA)'s nuclear weapons Stockpile Stewardship Programs, and has hosted a variety of other vital programs for federal agencies.
Source: Anduril
Stay in the know with breaking news from across the IC and IC contracting landscape by becoming a paid subscriber to IC News. Your support makes our work possible.