Amentum wins US Navy R&D contract
By Loren Blinde
August 19, 2021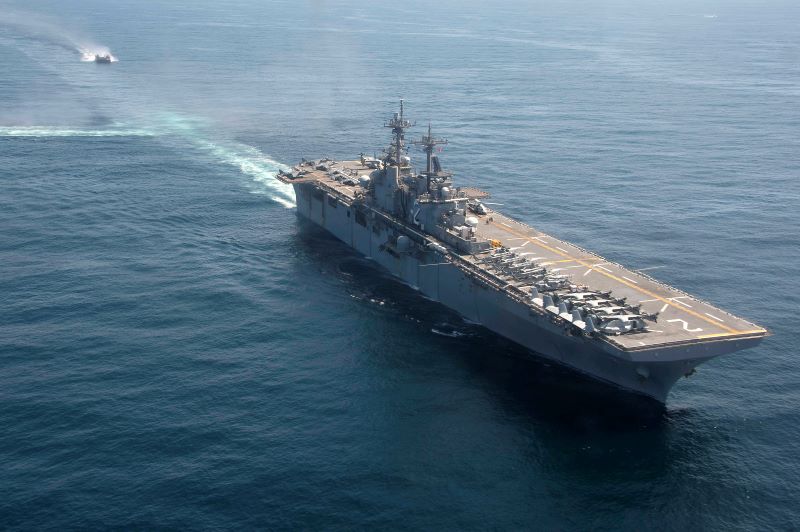 Amentum, based in Germantown, MD, announced on August 18 that it has been awarded a $90 million contract to support the Program Executive Office Integrated Warfare Systems Above Water Sensors (PEO IWS 2.0) and the Naval Surface Warfare Center, Crane Division (NSWC Crane) with systems engineering services. Amentum was awarded the contract under the Department of Defense Information Analysis Center's (DoD IAC) multiple-award contract (MAC) vehicle. These DoD IAC MAC task orders are awarded by the U.S. Air Force's 774th Enterprise Sourcing Squadron to develop and create new knowledge for the enhancement of the DTIC repository and the R&D and S&T community.
"Amentum has been a long-term strategic partner to the U.S. Navy, and we're pleased to have this opportunity to provide research and development support to help meet its sensor integration and electronic warfare requirements," said Jill Bruning, president of Amentum's Intelligence, Systems Engineering, Security, Services and Solutions (IS4) strategic business unit. "We are a market leader in systems engineering, known for providing engineering at the cutting edge. We look forward to bringing our innovative approaches to PEO IWS 2.0 and expand our support at NSWC Crane."
Amentum will leverage its newly established Model-Based Systems Engineering (MBSE) laboratory and digital engineering toolsets to incorporate advanced technologies and materials, enhancing the performance of legacy systems through technology insertion and rapid prototyping.
Under this contract, Amentum will conduct research, development, test and evaluation of emerging technologies, materials, and processes to significantly enhance the functionality of various existing and future above-water sensor systems. The company's work will also focus on the integration of sensor systems into the Aegis combat system and Ship Self Defense System including research, engineering, science, technology, rapid prototyping, development, integration, ship introduction, platform integration, and operational analysis. Amentum's logistics and systems engineering activities will help achieve performance objectives required by various product managers to carry out their missions in both the continental United States and overseas.
Source: Amentum