Alion, an engineering and IT company, names Kevin Boyle its general counsel
By Loren Blinde
January 7, 2014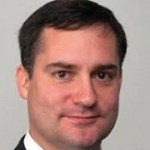 Alion Science and Technology, a global engineering, technology and operational solutions company, announced on January 7 that Kevin Boyle has joined the company as general counsel.
Boyle's expertise includes government contracts law and litigation, M&A, equity and debt financing, SEC compliance and intellectual property. He will support Alion's worldwide growth strategy as well as corporate governance and ethics initiatives.
Boyle was formerly general counsel for MCR, LLC, where he established the company's first legal department and corporate governance functions and helped navigate the company through several important legal and regulatory challenges, said Alion in a news release.
Prior to that position, he served as general counsel with Vangent, Inc., where he was critical to the success of both strategic acquisitions and the eventual sale of that company to General Dynamics for nearly $1 billion.
Previously, he was assistant general counsel at General Dynamics through that company's acquisition of Anteon International Corporation, where he led numerous M&A transactions and developed the company's first ethics and compliance training program.
"Kevin brings significant experience across a broad set of disciplines that are relevant to our business, and his understanding of the environment in which we operate is ideally matched to Alion's strategy for success," said Alion chairman and CEO, Bahman Atefi. "I am confident that he will provide the skills, insights and fresh ideas that will help us attain our goals as a company."
Boyle completed his undergraduate work at Yale University and earned his JD at Tulane Law School. He will lead Alion's law department from the company's McLean, VA, headquarters.