Air Force to host ABMS virtual industry day
By Loren Blinde
April 29, 2020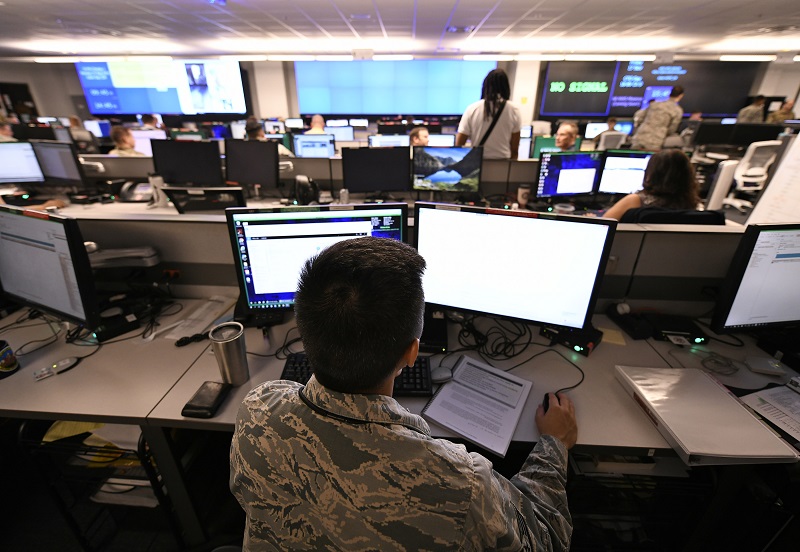 On April 28, the U.S. Air Force announced an upcoming virtual industry day for the Advanced Battle Management Systems (ABMS) acquisition. Registration is required by 5:00 p.m. Eastern on May 11.
The Air Force Life Cycle Management Center (AFLCMC) Chief Architect Integration Office (CAIO) will host a Virtual Industry Day on 13 May 2020 through Zoom for the Advanced Battle Management Systems (ABMS). The purpose of the Industry Day is to provide detailed insight into the vision and direction of ABMS.  The ABMS CAIO/Category leads will summarize the categories, the on-ramp for demonstrations process and contracting methodologies.
The ABMS will support future operations by providing the critical surveillance, tactical edge communications, processing, networking, and battle management command and control capabilities to the joint warfighting force. ABMS is not envisioned as a single program of record, but rather an open architecture family of systems that enables capabilities via multiple integrated platforms. ABMS will realize the vision of JADC2 to enhance and expand our capabilities by enabling any sensor to inform any shooter in any domain—land, sea, air, space, and cyberspace. In an interview with Air Force Magazine in April 2019, General Goldfein stated, "It is a significant move for the Air Force to shift from a platform solution on command and control and battle management to a network solution going forward, and our future in the business of joint warfighting is to ensure that we're taking every sensor and every shooter and connecting them together to overwhelm an adversary".
Our aim is to have intelligence and targeting data transformed into timely and actionable information through trusted networks and intelligent algorithms that enable our people to focus on decisions. In this construct, information is a service, rather than a platform, and the layers of sensing and the communication pathways will provide reliability and assurance in contested environments.
One-on-one Meetings:
One-on-one meetings will be scheduled for discussions with individual companies. If you are interested in a one-on-one discussion, please indicate your interest when you register.
Attendance:
Attendance will be limited to two lines per company.  You will be provided with the call-in number, as well the scheduled one-on-one time (if requested), no later than 11 May 2020. Attendance for the one-on-one meeting is not limited, but does require each individual to register.
Full information is available here.
Source: SAM