Air Force invites industry to C3 and NC3 IR&D Technology Interchange meetings
By Loren Blinde
May 29, 2019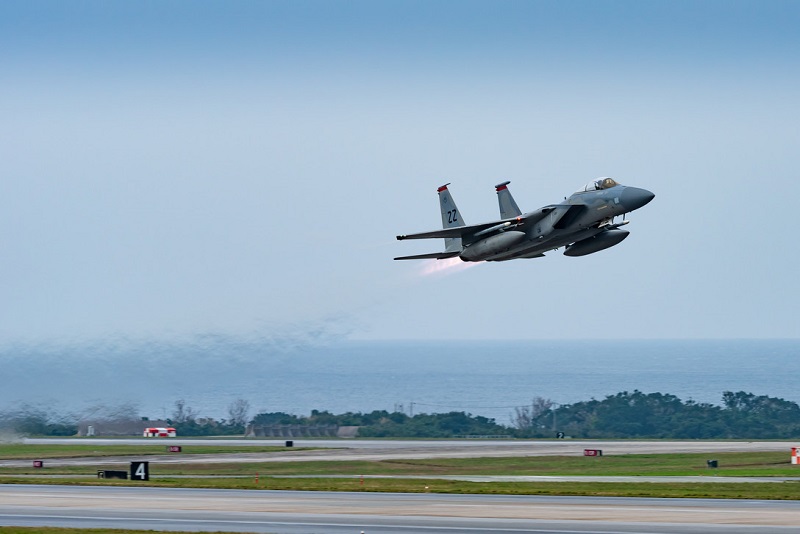 On May 28, the U.S. Air Force posted a save the date notice for 2019 Air Force C3 and NC3 IR&D Technology Interchange Meetings.
During the week of 7-11 October 2019, the Air Force Research Laboratory (AFRL), in conjunction with Air Force Life Cycle Management Center (AFLCMC) and Air Force Nuclear Weapons Center (AFNWC) contingents at Hanscom AFB MA, responsible for many of the Air Force's Command, Control, Communications, and Networking (C3I&N), Battle Management, and Nuclear Command, Control and Communications (NC3) program acquisition, sustainment and R&D activities, is hosting week-long Independent Research and Development (IR&D) Technical Interchange Meetings at the Hanscom Conference Center. The focus of this event is Command and Control (C2) including Multi-Domain C2 (MDC2), Communications and related information assurance and cyber resiliency R&D, to include both conventional and NC3 domains. This invitation is open to all industry IR&D participants, including large, medium-sized and small businesses, as well as academia, National Labs and FFRDCs. Briefings and demonstrations of C3, MDC2, and associated information assurance and cyber resiliency R&D efforts are solicited at both unclassified and classified levels.
This engagement has broad goals to increase government awareness, stimulate collaboration and partnering with industry, and to inform and seek alignment between industry's IR&D innovation portfolios and the AF's high-priority science and technology (S&T) needs, and corresponding acquisition & sustainment roadmaps.
Along with leading senior subject matter experts (SMEs) from AFRL, AFLCMC and AFNWC, we anticipate C3 & NC3 experts from Air Combat Command, AF Space Command, Air Mobility Command, AF Global Strike Command and HAF/A5 (Air Force Warfighter Integration Capability – AFWIC), Space and Missiles Systems Center to participate. We also expect Missile Defense Agency, Defense Threat Reduction Agency and other relevant units to play an active role in this event.
This team of C3 & NC3 and cyber professionals are in the process of finalizing the relevant topics based on priority S&T need demand signals from the Program Executive Offices (PEOs) for C3I&N, Digital and NC3. Significant emphasis will be placed on the following focus areas within C2, Comms & NC3 constructs. There may be changes to the details of these technical bins::

1. Multi Domain Command & Control (MDC2)
2. Communications (Specific Areas TBD, such as Resilient, Secure and Distributed Comms, Open Comm Systems, Synchronizing Mission Content and Comms with Disadvantaged Users, and Artifical Intelligence & Machine Learning)
3. Nuclear Command, Control & Communications (NC3)
Full information is available here.
Source: FedBizOpps