AFWERX announces challenge opps
By Loren Blinde
January 21, 2020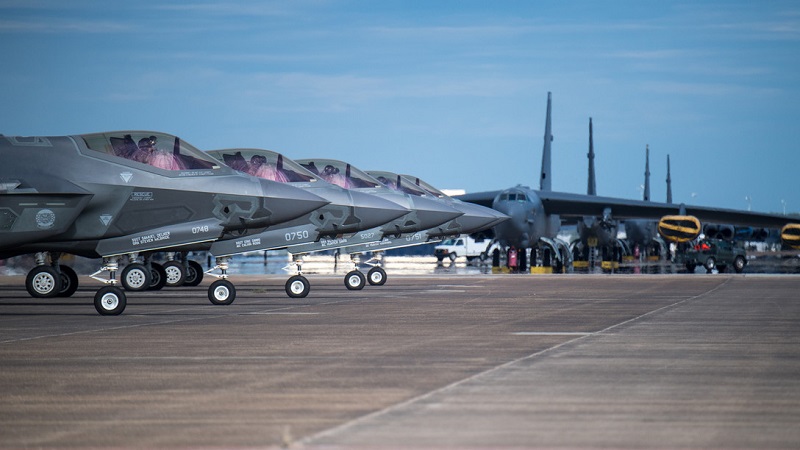 On January 17, the U.S. Air Force posted a special notice for AFWERX Base of the Future showcase. Responses are due by 12:00 a.m. Eastern on March 15, according to SAM.gov.
This Special Notice serves to inform industry of the multiple AFWERX Challenge opportunities and the associated Challenge Definition Workshops centered around this year's theme for this year's AFWERX Fusion/Showcase: Base of the Future. The purpose of the Challenge Definition Workshops is to solve problems facing AF Stakeholder and enhance effectiveness of the Air Force mission. For additional information and to express your interest, please access the link below:
https://docs.google.com/forms/d/e/1FAIpQLSdaWuLkI2z_aeu3LQy6i_ouJOYxKGyOJx5XgIzCPG7JBv9_BA/viewform
—-
AFWERX, established in 2017 by the Secretary of the Air Force and reporting to the Vice Chief of Staff of the Air Force, is a catalyst for agile Air Force engagement across industry, academia and non-traditional contributors to create transformative opportunities and foster an Air Force culture of innovation.
AFWERX enables thoughtful, deliberate, ground-up innovation across the Air Force. This is accomplished through an innovative approach that combines startup urgency with the largest pool of motivated talent in the world to uncover opportunities to improve Air Force capabilities, connect and engage the right stakeholders, and facilitate outcomes.
AFWERX Challenge workshops are not solicitations to contract or otherwise enter into formal partnerships or agreements with the government. However, these workshops may offer future opportunities for current and/or collaborative solutions to be reviewed by the Air Force and/or other state/federal government end-users. With the rebuild of Tyndall Air Force Base, the Air Force has an opportunity to create from scratch an installation that will be recognized as a center of excellence for innovation. Please click on the following links to learn more about the individual workshops and how to sign up.
Installation Security: Examine and improve the existing security and defense systems that protect the people and critical resources they house

Installation Resiliency: Energy and utility systems issues need to be addressed to support the various missions carried out by Air Force bases

Leveraging Operational Technology: Tyndall AFB has the potential to be a model for Air Force Bases of the future, by becoming a leader in operational technology, automation, artificial intelligence, digital integration, and cybersecurity

Culture of Innovation: From bad wifi to old or inadequate hardware, Airmen aren't receiving the best, existing tools to succeed in their missions
Additive Manufacturing: Leveraging additive manufacturing techniques for on demand manufacturing of critical aircraft component, rapid and repeatable deployment of structures, etc
Construction Logistics: The United States Air Force (USAF) is expected to faceing logistical challenges surrounding housing and feeding the contractor workforce in the rebuild of the Tyndall Air Force Base. With large volumes of people and materials entering the base, there will be challenges how can we get workers and deliveries to their construction sites safely and efficiently to mitigate security risks, maximize work productivity and minimize negative economic impacts on the local community. Ideally, USAF is exploring the possibilities to scale up and scale down various logistics based on the overall construction schedule
Please note that onsite attendance to current and/or future AFWERX Challenge workshops may be limited due to the facility's space limitations. Should space limitations prevent physical attendance, additional workshops may be scheduled and/or provide alternative electronic means to ensure participation to the maximum extent practicable.

Safeguarding Intellectual Property: AFWERX Challenge events do not ask for nor expect IP, trade secrets or financial information to be disclosed publicly. Participation in AFWERX Challenge Workshops is an open and collaborative forum. Interested parties should be advised that any ideas or data they share or submit or the AFWERXChallenge.com should only contain public information. Interested parties are responsible for protecting their own Intellectual Property.
Full information is available here.
Source: SAM