AFRL releases Fight Tonight BAA
By Loren Blinde
December 2, 2021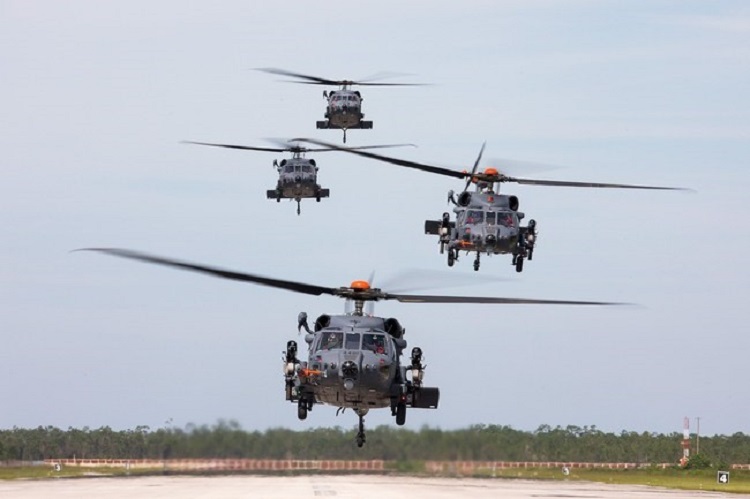 On December 1, the Air Force Research Lab (AFRL) released the Fight Tonight BAA. White papers for technical areas 1 and 2 are due by January 10, 2022.
This announcement is for an Open, 2 Step BAA, with a partial Closed-Staggered, 2 Step BAA for Technical Area 1 (TA1) and Technical Area 2 (TA2), which is open and effective until 30 Nov 2026.  Only white papers will be accepted as initial submissions; formal proposals will be accepted by invitation only.  While white papers will be considered if received prior to 4 PM Eastern Standard Time (EST) on 30 Nov 2026, the following submission dates are suggested to best align with projected funding:
Technical Area 1 (TA1) and Technical Area 2 (TA2) are structured as a Closed-Staggered, 2 Step BAA. Therefore, for TA1 and TA2 ONLY:
The Government anticipates awarding two awards for Technical Area 1 and two awards for Technical Area 2. Therefore, white papers for TA1 and TA2 are due on 10 JAN 2022 and if requested, proposals are due on 25 FEB 2022. Please note that white papers will still be accepted for TA1 and TA2 after the 10 JAN 2022 date, however, the likelihood of funding being available is substantially reduced.
The Fight Tonight Program Team anticipates hosting an Industry Day to provide interested offerors an opportunity to learn more about Fight Tonight activities. Due to the ongoing COVID-19 pandemic, the Industry Day is anticipated to be offered both in-person and virtually. Details regarding time, place, registration, format, and attendee access will be published on SAM shortly following the announcement publication proper.
The Air Force Research Laboratory, Rome, NY, is seeking innovative research that revolutionizes air operations planning by combining Artificial Intelligence (AI)-driven planning with interactive gaming to significantly reduce the Air Tasking Order planning cycle. Human-guided AI will generate myriad potential courses of action and the gaming environment will allow operators to explore, cull, and evaluate combat plans, gaining insight into the future battlespace.
The over-arching strategy of this five (5) year open BAA is to quickly and efficiently execute research and development to deliver practical solutions to urgent problems.  These efforts are anticipated to entail rapidly integrating existing technology into field testable, functional prototypes of solutions to military problems in two (2) major Focus Areas:
Technical Area 1 (TA1):  Interactive Plan Refinement
Technical Area 2 (TA2):  Plan Gaming and Outcome Analysis
Review the full AFRL Fight Tonight BAA.
Source: SAM
IC News brings you business opportunities like this one each week. If you find value in our work, please consider supporting IC News with a subscription.