2019 Geospatial Intelligence Hall of Fame inducts four geospatial pioneers
By Loren Blinde
September 30, 2019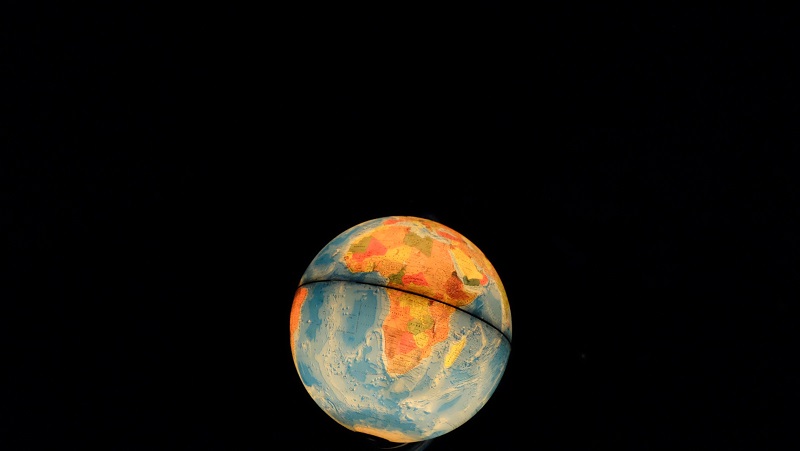 The National Geospatial-Intelligence Agency inducted four new members into the Geospatial Intelligence Hall of Fame during a ceremony at the agency's Springfield, Virginia, headquarters September 27.
Established in 2001, NGA's Geospatial Intelligence Hall of Fame honors and inducts members each year to recognize those who have profoundly affected the geospatial intelligence tradecraft.
"The four individuals we are inducting into the GEOINT Hall of Fame this year have individually contributed to the transformation of the GEOINT discipline, and we wouldn't be where we are today without them," said NGA Director Vice Adm. Robert Sharp. "These individuals had leading roles in major events and technological advancements in the field."
This year's inductees are:
Justin E. Baer
Justin E. Baer is a retired imagery analyst with more than 34 years of government service to include four years in the U.S. Army. Baer was instrumental to the transformation of NGA's Office of Counterterrorism during the defining national crisis of our era – the aftermath of the Sept. 11 attacks.
William H. Heidbreder
William H. Heidbreder had a distinguished career of more than 40 years. Known for his technical expertise, he had the lead role in the development of the KH-9 Hexagon camera system at the Defense Mapping Agency and his collaborative work with commercial imagery led to the development of the first world-wide, on-line imagery database.
Brig. Gen. Gilbert W. Kirby, Jr. (posthumously)
Brig. Gen. Kirby made an enormous difference in the geospatial intelligence effectiveness of the U.S. Army for nearly 30 years. As a key faculty member at the U.S. Military Academy, Kirby merged geography with computer science and his personal outreach to DMA resulted in the creation of West Point's innovative Computer Graphic Laboratory and Office of Artificial Analysis and Evaluation.
John B. Tuley
John B. Tuley retired from the U.S. Air Force and then started a second exemplary career of public service that spanned DMA, the National Imagery and Mapping Agency and NGA. An expert in targeting, Tuley was central to the development, deployment and sustained modernization of NGA's Target Management System.
Source: NGA