USAF issues TETRAS II RFP
By Loren Blinde
June 16, 2022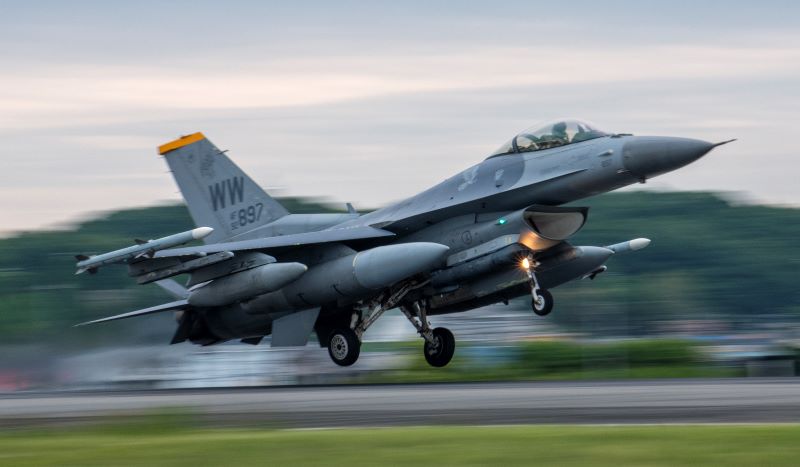 On June 15, the U.S. Air Force released the request for proposals (RFP) for the Test & Evaluation Technologies for Ranges, Armaments & Spectrum (TETRAS ) II requirement. Proposals are due by 2:00 p.m. Central on July 22.
TETRAS II is a Research & Development (R&D) Follow-on, Multiple Award ID/IQ.  TETRAS II supports the continuous mission of the test community for the development and integration of highly specialized technologies necessary to meet DoD test user systems under test and facilities needs for Developmental Test (DT) and Operational Test (OT) capabilities in the following technology areas:
1) Command, Control, Communications, Computer, Cybersecurity, Intelligence, Surveillance, and Reconnaissance (C5ISR)
2) Munitions/Armaments (current and future)
3) Electronic Combat/Threats/Cyber
4) Spectrum Improvements/Relocation/Access
The primary objective of this contract is to provide the 96th Range Group and their customers the capability to meet the need to urgently develop and modify T&E systems and facilities and to support mandatory radio frequency (RF) spectrum transition plans as the test community employs technologies to ensure the performance of 5th generation weapons and cyber systems and begins the process of validating and transitioning to 6th generation technologies.  Testing modern weapons systems with rapidly changing technologies and tactics are inherent to defense programs.  The capability for rapid response, surge capacity, and flexibility to manage unforeseen events is a critical requirement to meet short lead-times and dynamic test requirements.  This contract provides the capability to respond rapidly to customer test requirements that cannot be accomplished through the normal acquisition cycle, particularly when acquiring highly specialized hardware/software.  Implementing improvements and upgrades of test capability to support developmental test (DT) and operational test (OT) of C5ISR, munitions, and electronic combat systems and next generation operational environments is critical to the test mission and the warfighter.
NOTE 1:  The RFP for the TETRAS I contract has been referenced in previous postings for information purposes only.  Interested offerors are reminded to submit proposals that comply with the requirements of THIS Request for Proposal (RFP), FA248722RA002, and NOT the previous TETRAS I RFP that was posted in 2017.  Failure to comply with the requirements of this RFP, FA248722RA002, may result in an offeror being determined ineligible for award.
NOTE 2: The RFP includes a telephone number for the PCO, Ms. Angela Maher.  Please contact Ms. Maher via email and not via telephone, Ms. Maher is currently teleworking.
***The Pre-Proposal Conference is scheduled for June 22, 2022, 1000-1200 Hours, CDT and will be held virtually via MS TEAMS.  Companies will be limited to two call in line requests.  Please e-mail the contact with names of attendees and two e-mails to send meeting requests to no later than Friday, June 17, 2022.
Review the full TETRAS II RFP.
Source: SAM
The right opportunity can be worth millions. Don't miss out on the latest IC-focused RFI, BAA, industry day, and RFP information – subscribe to IC News today.