USAF eyes contractors for 'data broker' effort in Rome, NY, worth more than $24 million
By Loren Blinde
January 8, 2014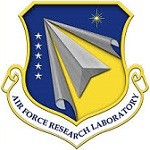 The Air Force Research Laboratory at Rome, NY, is gathering information from large and small prospective contractors who could assist the Laboratory under a research and development technology effort now known as "Intelligence/Operations Data Broker."
A similar sources sought initiative originally posted by the AFRL last July, entitled "Information Management for the Intelligence Community – Engineering on the Edge," has been cancelled and replaced with the new "Data Broker" notice.
The scope of this effort will include systems engineering, research, software development, integration management, requirements definition analysis, familiarization, documentation, security, testing, training, deploying, sustaining, systems operation and administration.
"The Intelligence/Operations Data Broker is a Research & Development Technology effort that will support the Warfighter by developing, enhancing, deploying and sustaining advanced web-based services/applications for data access, collection, and dissemination, providing relevant timely and trusted information from multiple disparate sources to decision makers, providing more dynamic situational awareness" explains the AFRL's latest notice, which was released on January 8.
The Laboratory says it anticipates a 60-month effort for which the "maximum ordering amount" will be approximately $24.3 million.
The notice says "Information for Operational and Tactical Analysis" (IOTA) software will make up the primary software that will be addressed under this source selection. It goes on to list some of the applications that are currently included within the IOTA tool suite, such as MISREP Analysis Tool (MAT); ISR Assessment Tool (IAT); EW Mission Tracker (EWMT); Close Air Support Mission Analysis Tool (CASMAT); IOTA Information Services (IOTA IS); Non-Traditional ISR Information Services (NTISR IS); and J-Series Message Services (JSMS).
The Air Force Research Laboratory's contracting office in Rome, NY, indicated that it was considering this upcoming contract as a small business set-aside. "Responses to this Sources Sought are requested from small businesses and will be used for market research purposes and possible set-aside," said the notice.
Responses from prospective contractors are due by January 29.
Further information is available from Tina Panasci, a contract specialist, at 315-330-4374 or Tina.Panasci@us.af.mil.