Three Key Tools to Supercharge Your MarCom
By Loren Blinde
June 10, 2020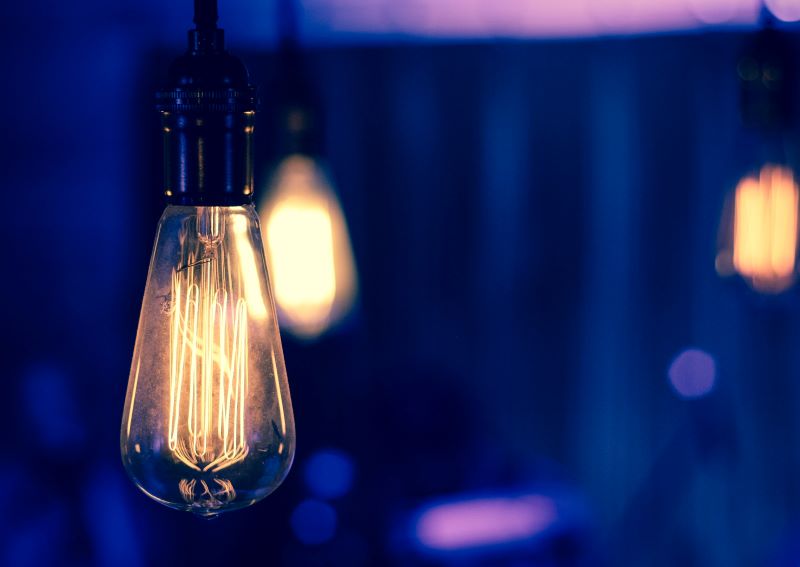 What companies get wrong about case studies, white papers, and press releases – plus our top 10 tips to help your organization stand out from the pack
From IC Insider Writing Power
The government contracting market is a competitive and dynamic space. Of the many organizations that seek to establish or expand their reach there, some will stumble, while others will rise to the top. What distinguishes the winners from the losers?
You may have the best products, leaders, and technology in the industry, but they won't matter without strong marketing communications (MarCom) to support them. The Writing Power team has spent the last 20 years helping organizations energize their communications using an audience-based approach that gets results. Here are the three MarCom assets that contractors should be thinking about, according to our experts – and 10 actionable tips to help raise your game.
Essential MarCom Asset 1: Case Studies
Case studies are brief narratives about a customer's success using your product or service – and the Writing Power team considers them marketing gold. Case studies enable prospective clients, customers, and partners to envision working with you to achieve excellent results. In a page or two, an outstanding case study can do more to define your brand and communicate your value than a truckload of "committed to the mission" copy.
How to Write a Better Case Study
Tell a compelling story
A strong case study contains all of the elements of a great narrative – a challenge, an approach, and a resolution. To get the most out of your case study, you must be able to convince the reader that something important was at stake in the problems your customer was facing, which you helped solve.
Engage public sector partners and get buy-in
It's a good idea to tell clients that you'd like to feature them in a case study – and getting approval is a must-do for state and federal agency customers. But the best case study writers go beyond that, interviewing the customer and learning about the experience of working with your company from the other side. The insights captured during the case study creation process can form the foundation for more effective messaging across the company.
Prove the ROI
As any case study expert will tell you, showing the impact of your work is a crucial part of a convincing case study. Although a good case study uses elements of narrative craft, it's also a persuasive piece at its core – you are both telling a story and making an argument in support of your organization's work. That means you must demonstrate return on investment (ROI).
The linchpin of that argument is data that shows how your work contributed to your customer's success. This is often more difficult than it sounds, because organizations tend to gravitate toward data that shows what they did rather than the outcomes those activities made possible. Finding creative ways to show true outcomes is the best way to prove a powerful ROI.
Essential MarCom Asset 2: White Papers
A white paper in a marketing communications context is distinct from a white paper that a federal or state agency may ask for as part of the procurement process, in response to an request for information (RFI), sources sought notice, or broad agency announcement. MarCom white papers are just as essential. A good marketing white paper can form the foundation of an entire quarter of profitability and revenue generation, with a hub-and-spoke campaign model.
How to Write a Better MarCom White Paper
Delivering real value is job number one
Some white papers come across as thinly veiled advertisements for the company's products or services. More often than not, that kind of "salesy" approach will backfire. A strong white paper's purpose is to deliver high-value content to the reader. The secondary benefit – and the reason that white papers are such powerful tools – is that it is an effective way to position your company as an innovative, thoughtful industry leader. But delivering value has to be the top priority.
Ground the argument in strong research
Unlike other types of digital MarCom content an organization might produce, a white paper carries with it an expectation of robust research and painstaking citation. Supporting the argument with authoritative research adds credibility to the paper's claims, helping to shape the reader's perception of your organization's expertise on the topic. Moreover, research adds valuable context to the argument, placing your company in conversation with other industry leaders. It also serves to differentiate your organization, which is critical in a crowded market.
Write and design the piece to catch – and sustain – interest
Because of their technical complexity, white papers too often get bogged down in unreadably dense prose. Good white papers encourage readers to engage deeply with the piece and, by extension, with the company that produced it. Smart planning and organization of the written copy, combined with close attention to design elements and layout, can support the reader's sustained attention.
Start with the end in front of you
Always keep the end goal in mind, both in terms of planning and drafting the paper itself, and in terms of developing a plan for how to use the white paper in the service of the organization's strategic initiatives. Each white paper is an investment. Companies that offer white papers as a standalone digital download are missing the opportunity to multiply the piece's reach.
Essential MarCom Asset 3: Press Releases
Unlike the other two MarCom assets we've discussed, press releases are sometimes thought of as a basic, straightforward copy assignment. But after reviewing thousands of press releases ourselves over the years, we're here to tell you that a great press release is rare. A well-executed press release is a powerful tool with the ability to amplify your news's reach. A mediocre press release, on the other hand, often ends up meeting an editor's delete button.
How to Craft a Better Press Release
Think from the editor's perspective
Make sure the release clearly explains how the announcement is newsworthy – not from the company's perspective, but from the target publication's perspective. While editors expect press releases to have a promotional angle, they won't get far unless they communicate why this information should be reported and shared with a publication's audience.
Make the press release easy to use
There are a hundred stylistic details that add up to a promising press release, from using AP Style to refraining from adding courtesy titles. The closer a release is in style and format to that of the publication, the sooner the news can go from press release to story.
Add context
While there are certain elements common to most press releases – the announcement paragraph, the quotes from executives and spokespeople – there's a surprising amount of variety in how companies approach background information. Rather than providing the basic news alone, try adding broader context in the second half of the release. This is an opportunity to position the organization in the marketplace and highlight its differentiators. Surprisingly, it's a technique that few companies use.
Each of these three MarCom assets can have a dramatic impact on your organization's success. Even better, each of them can be outsourced, freeing up your internal team to focus on important strategic initiatives. Investing in great case studies, white papers, and press releases will pay dividends for years to come.
About Writing Power
Writing Power is a boutique copywriting and content strategy consultancy dedicated to creating communications that energize and engage. We work with clients across highly regulated industries on marketing communications like those we discussed in this article (case studies, white papers, and press releases) as well as articles, web copy, digital campaigns, content strategy, and others.
Since 2008, we've used our audience-based approach to get results for our clients. We can get results for you, too.
Contact us for a free consultation.
About IC Insiders
IC Insiders is a special sponsored feature that provides deep-dive analysis, interviews with IC leaders, perspective from industry experts, and more. Learn how your company can become an IC Insider.