Raytheon Intelligence & Space wins $12.7M DARPA contract
By Loren Blinde
January 6, 2021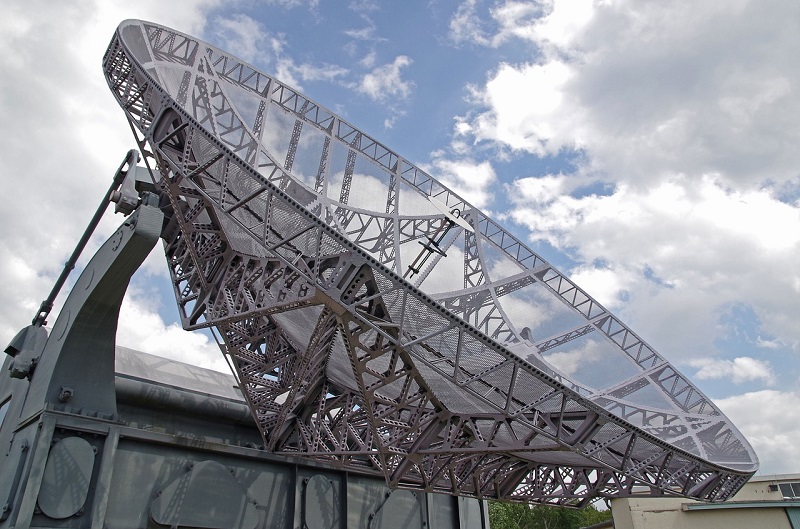 On January 6, Arlington, VA-based Raytheon Intelligence & Space, a Raytheon Technologies business, announced that it was awarded a $12.7 million contract to build phased array antenna "building blocks" that will unlock new capabilities in the millimeter-wave part of the radiofrequency spectrum for small, mobile platforms such as aircraft.
The contract is for a second phase of the DARPA Millimeter-Wave Digital Arrays, or MIDAS, program.
"Millimeter-wave is less crowded than other parts of the RF spectrum on the battlefield, but current hardware is complex, tailored to a specific task and not interoperable." said Tay Fitzgerald, vice president for Advanced Concepts & Technology at RI&S. "Raytheon's cutting-edge microelectronics design is flexible to unlock a range of capabilities – communications, radars and electronic warfare – for smaller platforms than available today."
Each element in the building block transmits and receives and can be digitally combined to generate many narrow millimeter-wave beams. By arranging hundreds or thousands of these building blocks together, the system can transmit and receive in thousands of directions simultaneously; scanning the spectrum and connecting different platforms in a 3D space.
"Raytheon developed a foundational transceiver for DARPA that can be repeated and scaled," said Van Andrews, senior director for Advanced Radio Frequency at RI&S. "Our 'building-block' approach stacks chips to design systems that use the millimeter-wave part of the spectrum for a range of missions."
Raytheon's MIDAS phase 2 work will culminate with delivery of hardware for testing. The Raytheon team designed and tested an 18-50 GHz digital/RF transceiver, monolithic microwave integrated circuit and an aperture under the first phase, which was awarded in 2018.
Source: Raytheon Intelligence & Space