Planet signs rideshare agreement with SpaceX
By Loren Blinde
August 6, 2021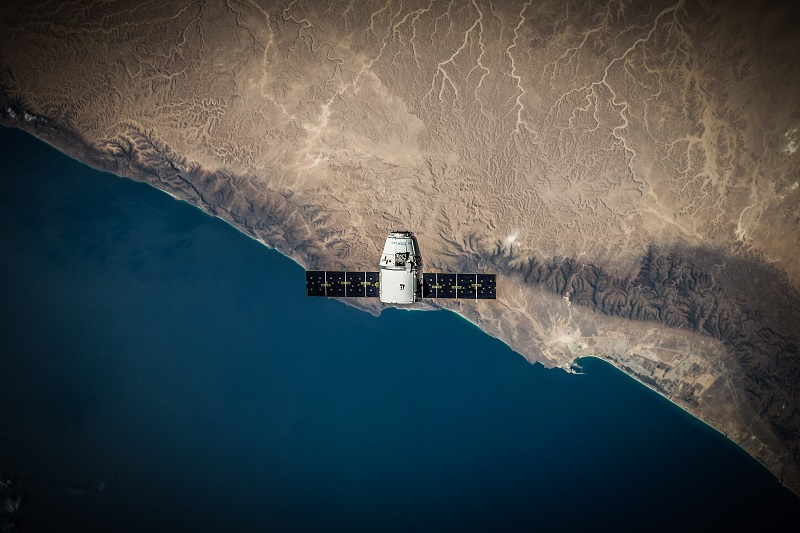 On August 5, San Francisco, CA-based Planet announced a multiyear, multilaunch agreement solidifying SpaceX as its go-to-launch provider through the end of 2025. SpaceX's Falcon 9 is the world's most reliable and frequently flown rocket that offers low-cost rideshare services, making SpaceX a natural choice for the operator of the world's largest fleet of remote sensing satellites. The first planned launch under this agreement is Flock 4x, 44 SuperDoves on the Falcon 9 Transporter-3 SSO rideshare mission scheduled for launch December 2021.
"I'm excited to continue our partnership with SpaceX. We've had seven launches to date. But more than that, we've pioneered together rapid planning, manufacturing, and launch of satellites that only Planet and SpaceX could together have achieved," said Planet CEO Will Marshall.
The demand for flexible, high-resolution imagery of the Earth has skyrocketed in recent years as companies across the world seek daily global insights for their industries. While Planet already operates the world's largest constellation of Earth observation satellites with 200 currently in orbit, it is continuing to innovate by rapidly building satellites with the newest advances in imagery technology. Planet's accessible data has transformed the industry by pushing the satellite imagery market past only serving the traditional satellite imagery consumer, multi-billion dollar governments, to also serving a new future of global companies and non-traditional users.
SpaceX's rideshare program has allowed companies like Planet to meet their ambitious targets for product launch. Planet and SpaceX are world-class rocket and spacecraft builders with a proven track record to execute missions of this technical complexity due to their experience-driven and agile workflows that have allowed them to truly revolutionize the space industry.
"We're honored that Planet has chosen SpaceX as its go-to launch provider," said SpaceX Vice President of Commercial Sales Tom Ochinero. "As the demand for Planet's services continues to soar, SpaceX's regular launch cadence will allow Planet's customers to use its services with as little downtime after manufacturing as possible."
Source: Planet