Northrop Grumman sends AFRL first solar-beaming component
By Loren Blinde
December 16, 2020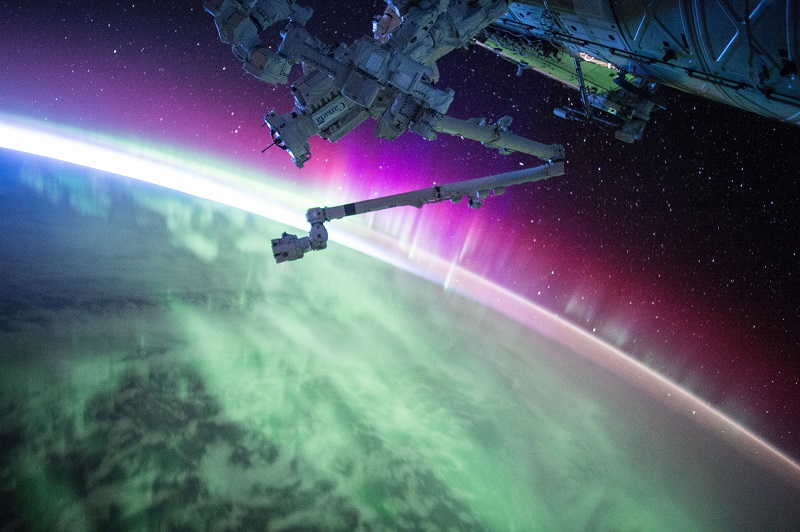 On December 10, the Air Force Research Laboratory announced that it has received the first flight hardware component of the Arachne spacecraft, from Northrop Grumman. Arachne is the flagship experiment within the Space Solar Power Incremental Demonstrations and Research (SSPIDR) project.
The component, named "Helios," is a commoditized spacecraft bus known as ESPAStar built from an Evolved Expendable Launch Vehicle (EELV) Secondary Payload Adaptor (ESPA) ring, and will serve as Arachne's "bus," the part of the spacecraft that houses the necessary components for managing the power, communications, thermal, and attitude (or spacecraft pointing/orientation) control systems across the entire spacecraft. The spacecraft bus holds the payload in place as it travels to orbit and is the platform off which the experiments are conducted.
"Acceptance of the Helios spacecraft bus from Northrop Grumman is a key milestone in the development of the Arachne spaceflight experiment," said Kevin Bryant, Arachne program manager.
This milestone is significant not only for the Arachne program, but also for AFRL as a whole.
"The Helios bus is the third vehicle in the Long Duration Propulsive ESPA product line, a technology transition effort made possible by EAGLE, an AFRL space experiment launched in 2018 to demonstrate assured access to space," Bryant continued.
As is the case with many AFRL technologies, the concept of using an ESPA ring to build a commoditized bus, as demonstrated by the ESPA Augmented Geosynchronous Laboratory Experiment (EAGLE) program, was developed at AFRL and transferred to industry. This technology transfer process allowed AFRL scientists to commercially purchase Helios at a substantial cost-savings.
As a commoditized bus, "Helios provides a known platform from which to demonstrate space-based power beaming technologies and concepts," explained Bryant. Instead of investing time and money to develop, build, and test this critical component, AFRL experts can focus on developing the science required for a successful demonstration of solar power beaming.
"The acceptance of the Helios bus is an exciting culmination of AFRL's journey with the ESPA ring," said Kyle Gleichmann, Arachne chief engineer, who has worked as part of the AFRL Integration and Test (I&T) Team on three AFRL flight experiments and watched the ESPA spacecraft bus concept evolve and eventually transition to industry.
"The idea to use the ESPA ring as the main structure of a spacecraft started with AFRL's [Demonstration and Science Experiments (DSX)] program and eventually led to AFRL's EAGLE program.  As a result of EAGLE, the ESPA platform has successfully been transitioned to industry and can be purchased as a commoditized spacecraft. This essentially allows AFRL to buy a spacecraft off the shelf and eliminate it from the critical path of our flight programs, allowing AFRL to concentrate our time, money, and efforts in bringing cutting-edge technologies to our warfighters," said Gleichmann.
Like many ESPAs, Helios boasts six ports to host payloads, but it is currently only anticipated to host one – the Space Solar Power Radio Frequency Integrated Transmission Experiment (SSPRITE). SSPRITE is being designed and built by Northrop Grumman and will utilize four of the six available ports and interface with Helios to receive power for its subsystems.
The next major step is testing and learning what software, mechanical components, and electrical wiring or harnesses will be needed to best interface with the bus, and build a functional spacecraft. This also allows AFRL's I&T Team to begin making any necessary adjustments to the bus to support the mission.
As Helios will be AFRL's first use of an ESPA platform in Low Earth Orbit (LEO), AFRL will make some modifications to the bus.
Source: AFRL