Northrop Grumman MQ-4C Triton achieves US Navy IOC
By Loren Blinde
September 18, 2023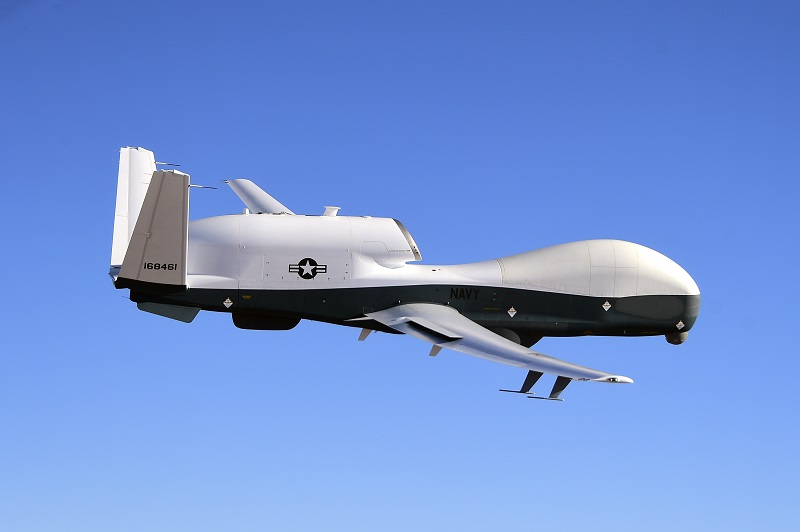 On September 14, Northrop Grumman Corporation announced that its multi-intelligence MQ-4C Triton uncrewed aircraft achieved a declaration of initial operating capability (IOC) by the U.S. Navy.
MQ-4C Triton is the U.S. Navy's only uncrewed, high-altitude, long-endurance aircraft performing persistent maritime intelligence, surveillance, reconnaissance and targeting.
Since achieving early operational capability in May 2020, the U.S. Navy's Pacific Fleet employed Triton in the U.S. Indo-Pacific Command area of responsibility conducting maritime and reconnaissance missions.
Northrop Grumman has delivered five multi-intelligence Triton aircraft to the U.S. Navy, with the latest delivered June 2023.
Rho Cauley Bruner, director, Triton program, Northrop Grumman, said, "Triton has proven to be invaluable for the maritime patrol and reconnaissance mission in the Indo-Pacific. Now that the system has achieved initial operating capability, commanders will be able to fully leverage Triton's powerful sensor suite to detect and deter potential adversaries around the world."
Capt. Josh Guerre, Persistent Maritime Unmanned Aircraft Systems program manager, U.S. Navy, said, "Persistent global maritime awareness is central to deterring, or competing and winning against, our adversaries. Triton ensures we're making informed decisions and effectively operating anywhere in the world."
Source: Northrop Grumman
Stay in the know with breaking news from across the IC and IC contracting landscape by becoming a paid subscriber to IC News. Your support makes our work possible.