NIWC to solicit cyber, systems engineering proposals
By Loren Blinde
June 1, 2020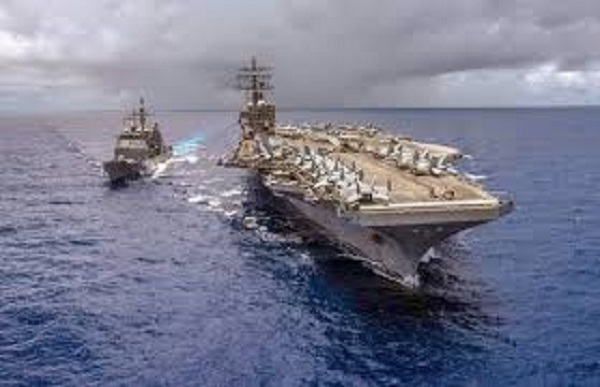 On May 28, the U.S. Naval Information Warfare Center Pacific (NIWC Pacific) released a presolicitation notice for the Systems Lifecycle, Engineering, Cybersecurity, and Security Engineering Support Services Multiple Award Contract. The projected proposal due date is  Jul 01, 2020 at 2:00 p.m. Pacific.
The Department of Navy, Naval Information Warfare Center Pacific, Code 53800 Cyber Engineering & Integration (CE&I) Division – Philadelphia, Pennsylvania requires continued technical support covering the entire systems lifecycle to include programmatic support, logistics support, supply support, maintenance planning, documentation and training development, customer support, information technology (IT) infrastructure, and business applications.
These efforts shall address supportability, maintainability, and sustainability issues during system development and throughout the systems life and retirement or recapitalization of the systems at end of life. Efforts will also include systems engineering, hardware engineering, software engineering, network engineering, and configuration management. The scope of work will cover cybersecurity and security engineering support to include Test and Evaluation (T&E), Assessment and Authorization (A&A), certification analysis, security analysis, security control evaluation and platform IT determination of systems, Command Cyber Readiness Inspection (CCRI)/ Site assist visit (SAV) team support, prevention / recovery / investigative services, software development and prototyping (and documentation), cross domain analysis and evaluation services, and information assurance planning, coordination, and evaluation services.
Support requirements will predominantly be in the Philadelphia region. However, support may also be required in the greater Washington, D.C. and San Diego, CA regions. Supported IT systems serve to support Command, Control, and Intelligence functions for various operational communities employing imagery, intelligence, operational planning, and system/network security capabilities in direct and indirect support of combat, maritime business applications, and training operations. System support of these agencies is expected to continue and expand for the foreseeable future.
This is a follow-on requirement to an existing Multiple Award Contract (MAC) with a similar scope to this effort. The incumbents are 22nd Century Technologies, LLC (N66001- 16-D-0303); Advanced Science & Technologies, LLC (N66001-16-D-0304); and Data Intelligence, LLC (N66001-16-D-0305).
Full information is available here.
Source: SAM