NGA to open Moonshot Labs
By Loren Blinde
July 20, 2021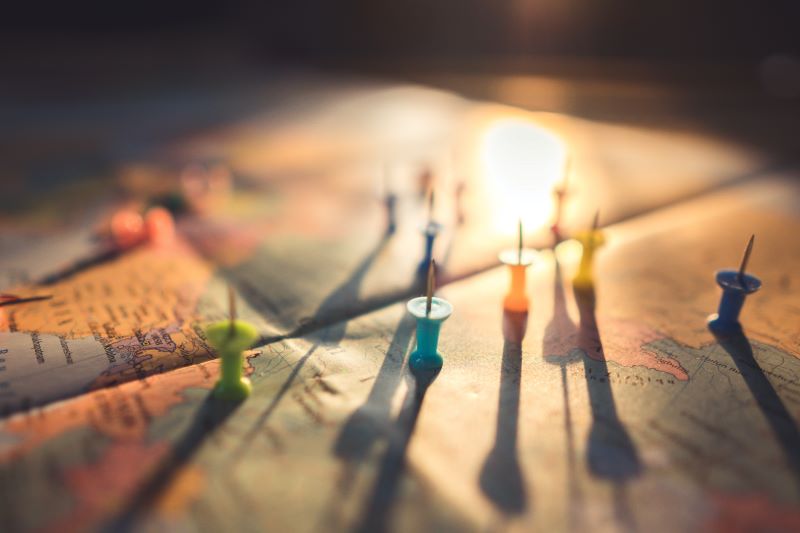 The National Geospatial-Intelligence Agency (NGA)will host a special ceremony celebrating the opening of Moonshot Labs, its first-ever unclassified, collaborative innovation space, Friday, July 23, at the T-REX innovation center in downtown St. Louis.
Moonshot Labs, NGA's first-ever unclassified innovation center, is about 12,000 square feet of shared workspace at T-REX that aims to foster collaboration among the government, industry and academic geospatial community members in the St. Louis region.
The interactive, unclassified space is the first of its kind in existing NGA facilities, said NGA Director Vice Adm. Robert Sharp said.
"Moonshot Labs will bring an accessible, new level of unclassified and solutions-oriented developmental capabilities to NGA, our partners and the warfighter," said Sharp. "Moonshot Labs is about forging connections between NGA, academia and industry to help transform how we do business for the better."
Moonshot Labs at T-REX is intended to fill a near-term gap and offers a preview of the unprecedented collaborative environment that will come at the agency's new west campus when it opens in 2025 in north St. Louis. Plans for the $1.7 billion new NGA campus include an Innovation Center, which is being designed as open, collaborative space where NGA personnel can work with traditional and non-traditional partners in an unclassified environment.
The new NGA campus, which will be located at the corner of Jefferson and Cass avenues, about 2 miles from Moonshot Labs and T-REX, is scheduled to be open and fully operational by 2025, at which time, Moonshot Labs will sunset.
The focus of Moonshot Labs will be on software development as tradecraft. While NGA's software developers will anchor the center, other agency technologists, data-science personnel and teammates from other areas also will be in-residence.
Agency collaborators and customers, as well as industry and academic representatives, also are expected to use the digital maker space while working to optimize unclassified and open-source solutions to meet specific and strategic NGA technological challenges.
Sharp said he is excited about Moonshot Labs and the collaboration opportunities it provides for NGA and its geospatial industry and academic colleagues in the St. Louis region.
"I think we can do great things together," he said.
Source: NGA