NGA and Maxar offer online access to imagery and mapping tools
By Loren Blinde
April 17, 2020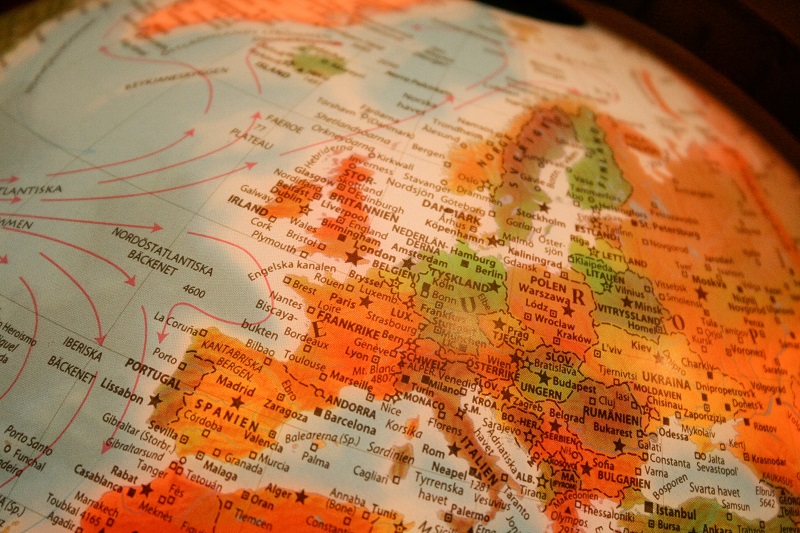 The COVID-19 pandemic has had a sudden and profound impact on the world. The U.S. Defense and Intelligence Community is taking decisive measures to reduce the spread of the disease while continuing to support critical national security missions. Many government agencies have directed government employees and contractors to suddenly pivot towards telework. Westminster, CO-based Maxar and the National Geospatial-Intelligence Agency (NGA) are working together to provide online access to satellite imagery and mapping, Maxar announced April 15.
NGA delivers world-class geospatial intelligence that provides a decisive advantage to policymakers, warfighters, intelligence professionals and first responders.
Maxar provides a broad portfolio of imagery products, mapping tools and analytic capabilities that help customers understand and navigate our changing planet. Many of Maxar's services are telework-friendly and available via the internet. Maxar has been a longstanding government contractor providing a wide variety of Earth intelligence capabilities.
The NGA Open Mapping Enclave (NOME) has gained popularity over the last few weeks as a telework-friendly option to advance the production of Foundation GEOINT to support missions across the U.S. government. Maxar contributes imagery used by the NOME community of screened users within the National System for Geospatial Intelligence and Allied System for Geospatial Intelligence access to foundational GEOINT data in a dynamic, collaborative, mapping environment. Using NOME, trusted users with a browser and internet service are able to leverage a combination of automation tools and human expertise to improve the volume and quality of foundational maps throughout the world.
NOME leverages current, accurate and unclassified data delivered through the NGA's Global Enhanced GEOINT Delivery (Global EGD) program. As a contributor to Global EGD, Maxar enables NGA to serve more than a quarter million U.S. government users with online and offline, on-demand access to the world's highest resolution commercial imagery.
Source: Maxar