Navy releases cyber warfare engineering draft RFP
By Loren Blinde
May 11, 2022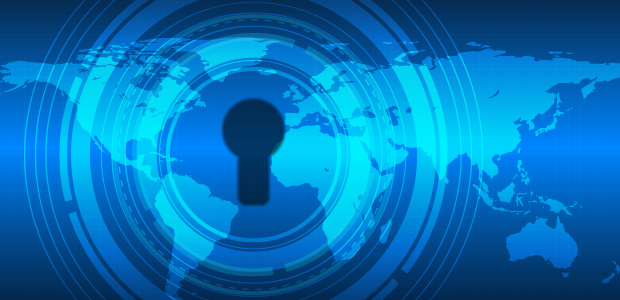 On May 10, the U.S. Navy released the draft RFP for its cyber warfare engineering services requirement.
The Cyber Warfare Department (CWD), a department within the Digital Analytics Infrastructure and Technology Advancement (DAiTA) Group under the Naval Air Warfare Center Aircraft Division (NAWCAD), serves as NAVAIR's competency and authoritative source to rapidly research, develop, mature, procure, integrate, test, evaluate, train, support and sustain cyber resilient and full spectrum cyber warfighting capabilities for platforms, weapons, sensors, communications and networks, computing systems, mission systems, support equipment, logistics and maintenance systems and ashore and afloat enterprise systems.
The CWD provides a broad array of cyber related capabilities including, but not limited to, research, development, test and evaluation (RDT&E) of cyber warfare development and test tool sets, multi-level security solutions, offensive and defensive capabilities, support of Autonomous Defensive Cyber Operations (ADCO), Cyber Incident Response Team (CIRT), Cyber Warfare Engineering, Cyber Intelligence and Communications Engineering and Analysis, Cyber Risk Assessments, CYBERSAFE / Airworthiness, Vulnerability Analysis, Red Team / Blue Team Testing, Systems Security Engineering, Anti-Tamper (AT) and Cyber Related Training.
Additionally, the CWD provides cyber warfare subject matter expertise to other elements of NAWCAD, the NAVAIR Program Offices, Foreign partners, and other DoD agencies to support all phases of acquisition programs, operational field demonstrations, prototyping, experiments, operational assessments, test and evaluation, extended user evaluations, fleet/force deployments, and sustainment.
The CWD has a requirement for contractor support services for engineering, technical and program management services and associated supplies to support the requirements and operations of the NAWCAD Cyber Warfare Department as defined in the draft solicitation.
An estimated 40 percent of the work will be performed at the government site.  The remaining estimated 60 percent of the work will be performed either via telework or at contractor site. Contractors performing on-site support will be provided equipment necessary to carry out assigned tasks (examples include but are not limited to: access to workspaces, telephones, printers, facsimile machines, copy machines, shredders, computers, and network access including web servers and applicable databases or other applications). The principal place of performance for Government site is Naval Air Station Patuxent River, MD.
Review the full cyber warfare engineering draft RFP.
Source: SAM
IC News brings you business opportunities like this one each week. If you find value in our work, please consider supporting IC News with a subscription.