NAVWAR announces Overmatch industry day
By Loren Blinde
May 13, 2021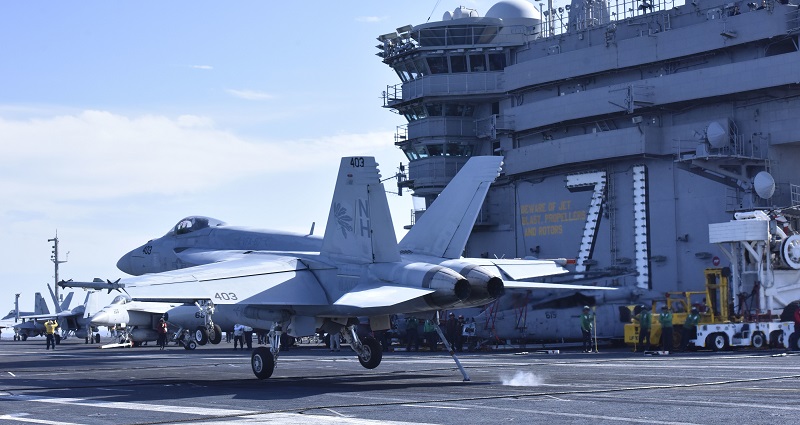 On May 12, the U.S. Navy posted an industry day invitation for Overmatch.
Naval Information Warfare Systems Command (NAVWAR) in support of Project Overmatch is announcing an Industry Day. Project Overmatch will enable a Navy that swarms the sea, delivering synchronized lethal and non-lethal effects from near-and-far, every axis and every domain. Critical to Overmatch is the development of networks, infrastructure, data architecture, tools and analysts that support the operational and developmental environment that will enable sustained U.S. maritime dominance.
NAVWAR invites interested companies a Classified Overmatch Industry Day held at the National Geospatial-Intelligence Agency on 17 June 2021. The Overmatch Industry Day is a forum for Industry Partners to learn about the project's vision, the technological current state, and the challenges and opportunities that would benefit from private sector support.
Interested participants are required to pre-register via https://einvitations.afit.edu/inv/anim.cfm?i=599181&k=07684B087356. Registration will open at 0800 PST on 13 May 2021 and will close at 1600 PST on 31 May 2021. Each attendee is required to register individually.
Participation will be in-person limited to one (1) individual representative per company due to space limitations and COVID-19 safety protocols. One (1) alternate is highly encouraged to register in case the primary representative is unable to attend. There will be more than one event held the same day. Each event is approximately one hour and is exactly the same brief as held on 15 December 2020 in San Diego, CA. This event is mission essential and all COVID procedures will be enforced.
Full information is available here.
Source: SAM